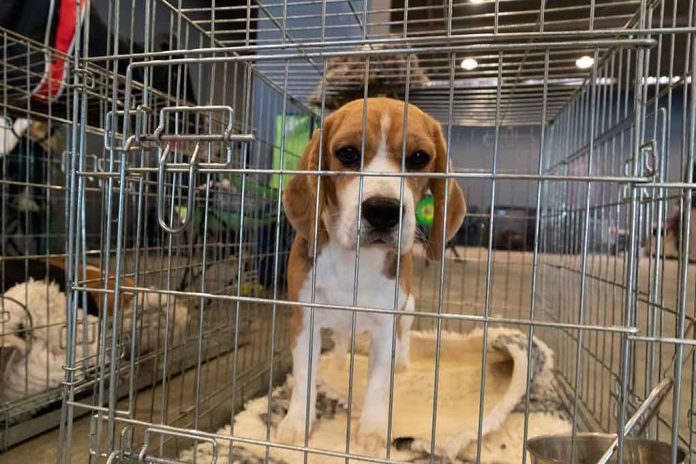 (RepublicanJournal.org) – Dr. Anthony Fauci once enjoyed near-total approval from those on the Left. President Joe Biden's head advisor on public health made all the right noises on topics like vaccinations and masks, angering Conservatives and keeping himself popular with Liberals. However, an emerging scandal around animal testing has Fauci in real trouble with one prominent left-wing animal rights group.
Several weeks ago, reports emerged that the National Institutes of Allergy and Infectious Diseases (NIAID), which Fauci leads, released $1.68 million for research that resulted in the death of dozens of beagle puppies. Researchers allegedly force-fed the puppies an experimental drug before destroying them and dissecting their remains.
Now, the People for the Ethical Treatment of Animals (PETA), a notorious far-left group, has had its say. After a Twitter user challenged the group to take a position on the matter, PETA responded by demanding the resignation of Fauci and all other leaders at the National Institutes of Health (NIH).
PETA Calls for Fauci's Resignation Following Horrific Reports of Experiments on Puppies https://t.co/PCHXO5RQFw

— Townhall.com (@townhallcom) November 10, 2021
This latest scandal isn't the only incident to hurt Fauci in recent years. Despite the doctor's insistence that the claims were false earlier in the year, it recently became apparent that the NIH did indirectly fund gain-of-function research in Wuhan in 2018 and 2019. Will Fauci critics finally get to see the doctor step down in disgrace?
Copyright 2021, RepublicanJournal.org