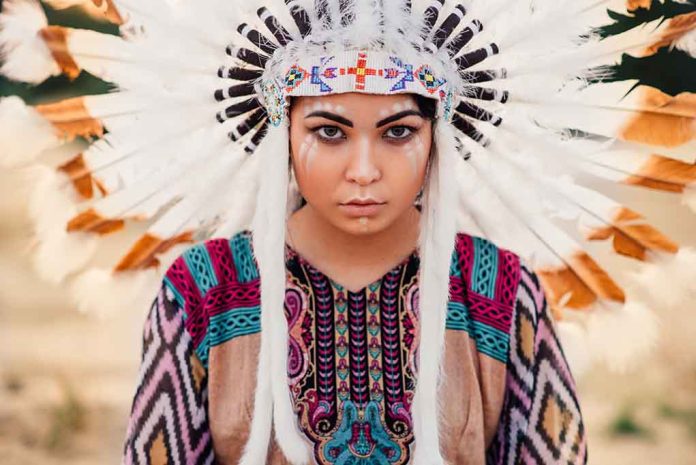 Progressives Remove Yet ANOTHER Statue – What Do You Think?
(RepublicanJournal.org) – A 21-foot statue of a Cherokee man stood on the corner of Jefferson and Cherokee in St. Louis, Missouri since 1985, where it had been placed to commemorate the tribe, street name and rebuilding of the area itself. Then, in 2021, a group of "progressives" with no knowledge of the landmark's symbol of pride had it removed. Locals who'd had no knowledge of the removal request were outraged and fought back.
Efforts In Place to Replace a Cherokee Indian on Cherokee Street in St Louis https://t.co/TDUA3Ipopn

— World News Guru (@worldnews_guru) May 25, 2022
After the abrupt disappearance of the piece, prompted by a new business owner in town, another group of residents got together and decided to commission a new statue to once again honor the Cherokee tribe.
The group hired Cherokee contemporary sculptor Eddie Morrison for the task. Andy Polacek, who commissioned the artist, formed a charity to pay for the project. However, he still had to find a new place for the Native American piece. He decided to ask the Cherokee Residential Care property owner if she would like to host the statue on an empty lot she also owns — and she agreed.
Since the art piece will now sit on private property owned by Jode Pate, it should be safe from removal, and the town can once again honor the Cherokee. The project should cost the charity a little over $25,000 to build, and they are in the process of raising money to pay for the venture. An unveiling in its new home on the corner of Cherokee and Missouri will be set once the group raises enough money to complete the construction.
Copyright 2022, RepublicanJournal.org