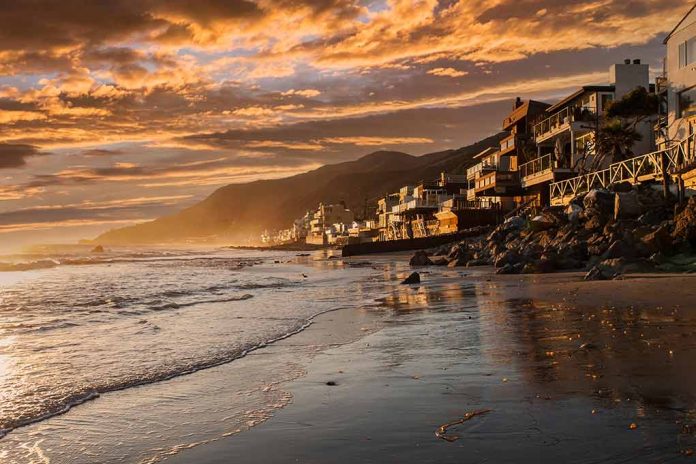 (RepublicanJournal.org) – A celebrity hotspot in Southern California faces its fourth sexual harassment lawsuit since 2012, the third in the last five years, after a former hostess came forward with new claims. Management of Nobu Malibu, the brainchild of actor Robert DeNiro, chef Nobu Matsuhisa, and producer Meir Teper, stands accused of standing idly by while employees suffered sexual assault, gender discrimination, battery, and acts of retaliation for speaking out.
The complainant, listed anonymously as "Jane Doe," filed her lawsuit in the Los Angeles County Superior Court on Wednesday, September 13. The woman is pursuing a minimum of $500,000 in damages for "rampant" sexual harassment and failure to protect staff from unwanted advances.
"Doe," 23, alleges a former manager, whom she identifies only as "Marcus," repeatedly fondled her behind in passing. She adds that he obtained her phone number and then repeatedly texted her to ask her out. On one occasion, after the plaintiff claims he had been drinking, Marcus reportedly restrained the woman's hands and kissed her on the neck while they were together in an office. She adds that waitresses and hostesses have been expected to suffer inappropriate advances from patrons as well, according to the New York Post, in order to preserve "Nabu's glorious reputation." They must wear revealing black uniforms for their jobs, which the suit alleges promotes the unwanted behaviors.
Nobu Malibu is a high-end restaurant that specializes in sushi, with menu items that put new spins on the popular Japanese cuisine. Patrons can expect to pay up to $98 for an entrée, with sampler platters ranging up to $200 a person. Diners and staff alike often get a chance to see various Hollywood industry professionals who are regulars at the establishment.
Previous lawsuits against Nobu Malibu occurred in 2019 when a kitchen worker alleged her supervisor repeatedly groped her and made sexual comments, and another in 2020 when a male chef claimed another chef grabbed him from behind. The first case was settled out of court and the second went to arbitration. All the way back in 2012, a worker claimed they were a victim of multiple offenses including sexual harassment and wrongful termination. That case was eventually settled as well.
Copyright 2023, RepublicanJournal.org