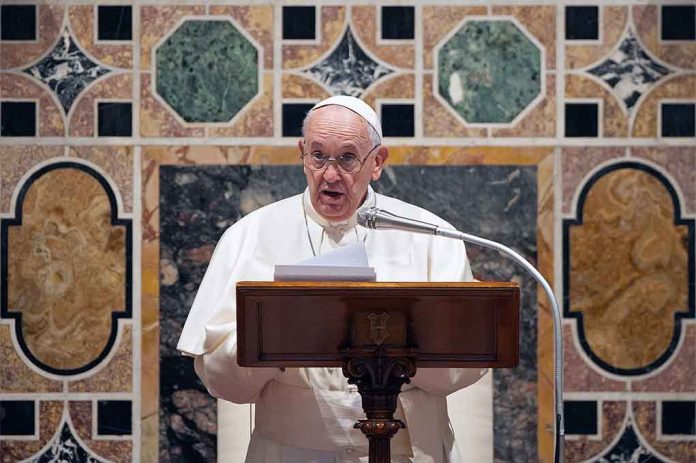 Pope Francis Wants To Silence "Prophets Of Doom"
(RepublicanJournal.org) – Pope Francis has been the pontiff for close to a decade now, and he's managed to ruffle a lot of feathers in that time. Many traditional, conservative Catholics view his liberal ideas as a threat to the fabric of their church. The most recent item of controversy surrounding the pope was a homily he gave during Mass on the World Day of the Poor on Sunday, November 13.
The address focused on threats facing the human population including climate change, the war in Ukraine, and the COVID-19 pandemic. However, the pontiff also mentioned "prophets of doom" and "sirens of populism," warning members of his flock not to be taken in by such distractions. A critical analysis of the speech from Breitbart News proposed that the pope was at cross purposes here, warning against influential populism while peddling it himself.
Pope Francis Threatens Climate 'Crisis' While Decrying 'Prophets of Doom' https://t.co/f00M4BsptC via @BreitbartNews

— Thomas D. Williams, PhD (@tdwilliamsrome) November 14, 2022
The pope was keen to stress that the best way to battle the ills currently facing the global population was by "trusting in God our Father." He instructed his audience to "grow in love" and to have faith that God was accompanying them through difficult times.
Do you think Pope Francis has brought the Catholic Church in a positive direction, or have his liberal views on things like climate change and the LGBTQ community done more harm than good?
Copyright 2022, RepublicanJournal.org