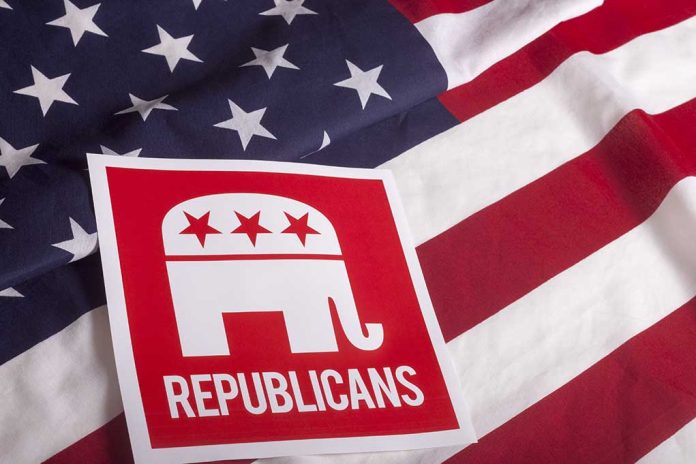 (RepublicanJournal.org) – It's no secret that President Joe Biden has been a major disappointment for many people since his inauguration at the start of last year. Polls are increasingly starting to show that his poor performance is persuading many Americans to lean Republican in terms of their voting intentions. It looks like the fallout this November could be massive.
The 2022 midterm tsunami has the potential to make the 1994 midterms look like a tiny drop in the middle of a lake. https://t.co/4HwCtS0f46

— The Western Journal (@WestJournalism) March 21, 2022
On Friday, March 18, Rasmussen Reports published the results of its latest voter poll. It found that the average likely voter is leaning more Republican than Democrat. When asked who they would vote for in a Congressional election if the vote were taking place today, 50% of survey respondents said they would pick a GOP candidate, compared to just 39% who said they'd opt for a Democrat. Another 5% would vote for an independent or third-party candidate, while a further 7% indicated they were unsure.
This figure leaves Republicans with an 11-point advantage over Democrats. With just months to go until the November midterms leave both chambers of Congress up for grabs, that's a hugely significant number. If it proves accurate, Republicans could end up with large majorities in both the Senate and the House of Representatives.
It's all to play for this November. Could we be looking at a historic "red tsunami"?
Copyright 2022, RepublicanJournal.org