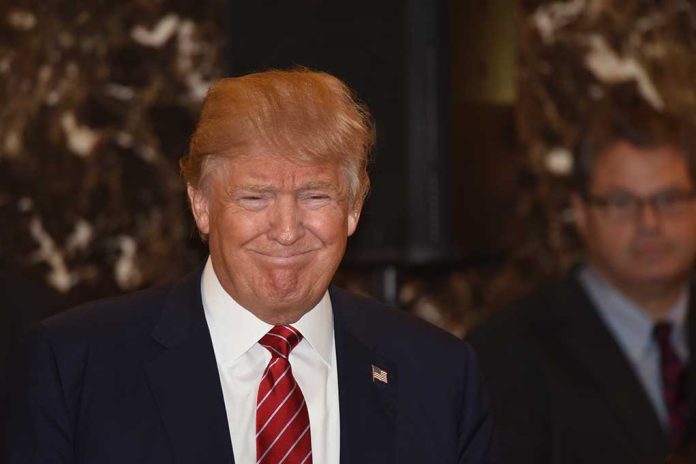 (RepublicanJournal.org) – An independent polling company recently asked a sample of US residents whether they believed Donald Trump or Hunter Biden had committed crimes that merited prison time. The results indicate that Americans view Trump and Hunter Biden in a similar criminal light.
An exclusive poll of U.S. voters shows a similar number view both as having committed a crime for which they should be imprisoned. https://t.co/szIx0YkU7h

— Newsweek (@Newsweek) April 11, 2023
Newsweek asked Redfield & Wilton Strategies to survey 1,500 voting citizens on whether they felt specific public figures had committed crimes "for which they should be imprisoned." A total of 46% said they believed Trump was guilty and should serve time — statistically a small jump from the 42% who felt the same about Hunter Biden. Other officials respondents felt belonged behind bars included Joe Biden, Hillary Clinton, Anthony Fauci, Donald Trump Jr., and Jared Kushner.
Scandals have shadowed both the Bidens and the Trumps in recent years. The House Committee on Oversight and Accountability is currently investigating several Biden family members for "domestic and international business dealings" that might "represent a national security threat." Many of the allegations, brought to light by committee member James Comer (R-KY), involve First Son Hunter Biden's potentially shady business practices — many of which might also trace back to the president and other family members. News of evidence backing these claims came after the New York Post released its bombshell report on the laptop Hunter Biden abandoned at a Delaware repair shop in April 2019. The shop's owner gave a copy of the hard drive, which appears to tie the Bidens to the illegal activities, to the publication in October 2020.
Trump also has several potential legal battles ahead of him, according to The New York Times. At the forefront, he faces 34 charges in Manhattan for altering business records. Officials say the prominent businessman attempted to hide bribes to cover information that could have tarnished his image ahead of the 2016 presidential election. The former president might also face separate indictments over attempts to cheat Georgia voters by asking Secretary of State Brad Raffensperger to "find 11,780 votes" in 2020, possessing classified documents he allegedly kept after the National Archives made multiple requests for their return, and instigating the January 6 Capitol riots.
Copyright 2023, RepublicanJournal.org