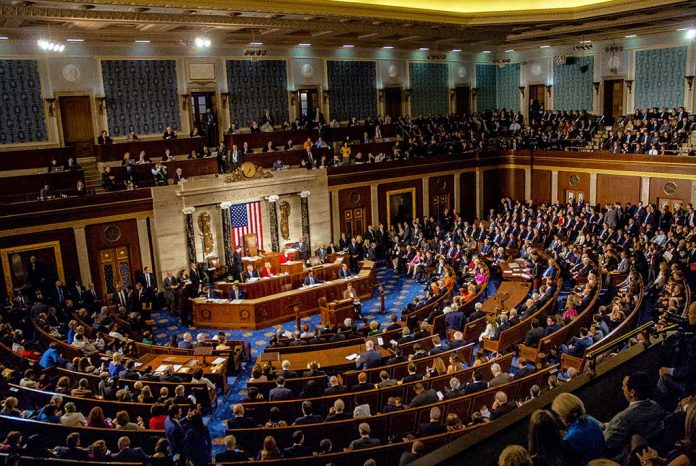 (RepublicanJournal.org) – George Floyd's death in Minnesota police custody in May 2020 sparked some of the most heated debates about racial inequality and police brutality in recent history. Weeks of severe unrest in cities across the United States followed the incident. Local, state, and national government bodies have attempted to change policies and update legislation in response to the public's dissatisfaction. One such attempt failed on Wednesday, September 23.
Negotiations Fail in the Senate
Following bipartisan talks around police reform in the Senate, participants have reported no deal will be forthcoming at this time. Lawmakers wanted to introduce a range of reforms, including bans on chokeholds and no-knock warrants. In addition, reformers wanted a system to tackle racial profiling by law enforcement officers and introduce a database for allegations of police misconduct. 
This effort followed the George Floyd Justice in Policing Act, which passed the House of Representatives and a largely party-line vote in February. Senators hoped, following this development, they could put together a similar bill with cooperation from both parties.
Why Has There Been No Progress?
President Joe Biden was quick to blame Republicans for the failure of these talks. Speaking on Wednesday, he said it was regrettable that the negotiations hadn't progressed further and lamented the fact GOP lawmakers were unwilling to consider "modest reforms." He pointed out even former President Donald Trump had expressed support for some of the measures under consideration.
However, it wasn't just Republicans who refused to play ball. Some Democrats opined their side was allowing too much compromise in a bid to appease Conservatives. Rep. Karen Bass (D-CA) complained the bill would not have the intended effect after the negotiations, claiming the bipartisan group was not "moving the needle forward."
Senator Tim Scott (R-SC) aimed at Democrats over what he saw as their unwillingness to budge on important aspects of the legislation. He criticized Liberals for wasting this opportunity to make communities safer and begin repairing the relationships between police departments and people of color, which is at a historically low ebb in the wake of the various "Defund the Police" movements that have sprung up across America over the last year. 
So, more than a year on from the death of George Floyd, it looks like police reform at the federal government level is still a long way from actuality. Unfortunately, this project has become the latest victim of partisan squabbling in Congress.
Copyright 2021, RepublicanJournal.org