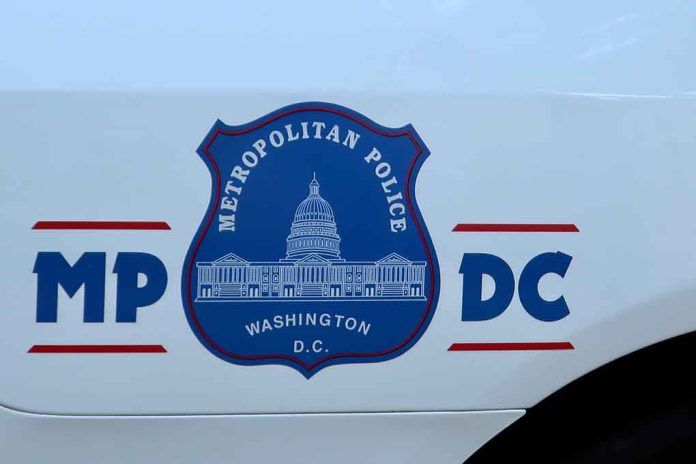 (RepublicanJournal.org) – The right-wing group known as the Proud Boys has been the source of much controversy. Some believe it's a violent, neo-fascist organization, while others protest this is a mischaracterization. In any case, it has become risky for members of mainstream society to associate with the group, as one senior police officer in Washington, D.C., is currently learning.
Lieutenant Shane Lamond, who has served with the Washington, D.C. Metropolitan Police for 22 years, is currently on administrative leave following allegations he had inappropriate contact with Henry "Enrique" Tarrio, the alleged former chair of the Proud Boys. Four officers speaking on the condition of anonymity have said there is evidence suggesting Lamond had connected with Tarrio.
According to Chief Robert J. Contee III, an investigation into the matter is ongoing, and his department is therefore not at liberty to discuss the details of the case at this time. However, the Department of Justice and the FBI are reportedly involved in the probe along with the D.C. Police.
2.16.22 Chief Contee addresses allegations against MPD member: https://t.co/DTNTd8HubS

— DC Police Department (@DCPoliceDept) February 16, 2022
While representatives haven't commented on the nature of the alleged contact, Tarrio told journalists that he got in touch with Lamond in a professional capacity to notify him of upcoming marches or other events in the nation's capital. He accused D.C. Police of attempting to go after anyone with links to the Proud Boys.
Copyright 2022, RepublicanJournal.org