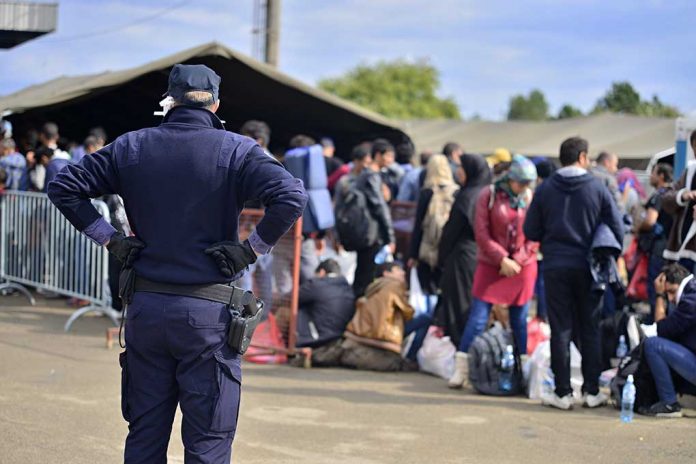 (RepublicanJournal.org) – The situation on our southwest border has been at crisis levels for several months. Now, problems on the other side of the globe may compound the issue even further. As the Taliban imposes its brutal regime on the people of Afghanistan, hordes of new refugees will be looking for a haven, and US leaders have indicated we will be housing a percentage of them.
Pentagon Announces Plan to House Asylum Seekers
On Tuesday, August 17, Pentagon spokesman Gary Reed confirmed the Defense Department's intention to place 22,000 Afghans in US military bases. Refugees in the process of applying for Special Immigrant Visas (SIVs), P-1 and P-2 visas, will stay temporarily in Fort Lee in Prince George County, VA; Fort Bliss in El Paso, TX; and Fort McCoy in Monroe County, Wisconsin.
Once this temporary stay ends, officials will settle the migrants in American communities. Reed added ultimately that there might be more than 22,000 refugees, referring to "additional capacity" coming available if necessary.
The Crisis in Afghanistan
The Taliban began its violent sweep across Afghanistan as the US military was departing the nation. President Ashraf Ghani fled the country on Sunday, August 15, after Taliban forces captured the capital city of Kabul, installing Mullah Abdul Ghani Baradar as Afghanistan's de facto leader.
The accompanying humanitarian problems were visible right away. Terrified Afghans flooded Kabul's international airport the following day, desperate to escape the country. Scores of people clung onto the outside of planes departing the runway, and a small number apparently fell to their deaths as the aircraft gained altitude.
Our Ongoing Border Problems
Leaders from both sides of the political aisle have acknowledged our obligation to house Afghan migrants; it is one of the rare issues that current President Joe Biden and former Presidents Donald Trump and George W. Bush all agree. However, in the context of ongoing migration challenges closer to home, it will put increased pressure on American resources and communities.
Despite the prohibitively high summer temperatures, migrants have continued to cross the US/Mexico border in record numbers over the last few months. By the end of July 2021, Customs and Border Protection (CBP) officials had dealt with a staggering 1.3 million undocumented migrant encounters.
It appears this problem has no straightforward solution. While Afghan asylum seekers may stretch communities that are already under enormous pressure, most policymakers appear to agree this obligation is a burden we, as Americans, simply must bear as a point of honor.
Copyright 2021, RepublicanJournal.org