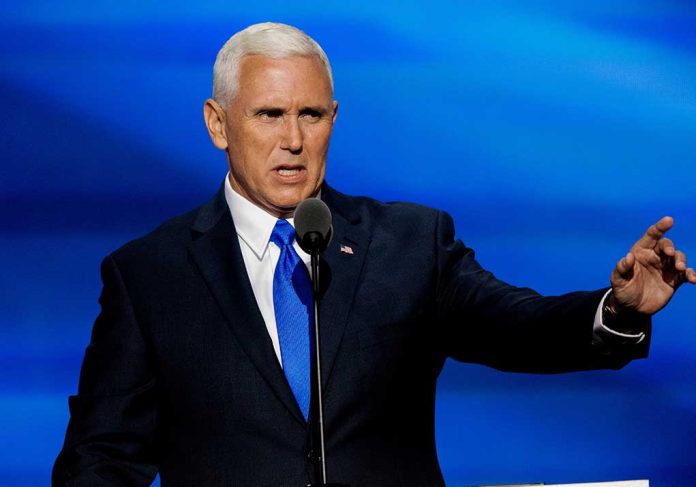 (RepublicanJournal.org) – Former President Donald Trump remains the frontrunner for the Republican Party's nomination for the presidential election in 2024, at least according to the polls. Trump has yet to announce he's running, though, and he could face opposition from one or two credible challengers. His former second-in-command is among the individuals who could be considering a run against him.
Analysts have noted former Vice President Mike Pence has been significantly increasing his public and political visibility in recent weeks. Pence has appeared at various different media engagements and private events and made a number of public addresses as well. One of his most recent engagements also involved Miriam Adelson, a well-known Republican campaign donor. Though he hasn't openly declared an ambition to seek the Republican nomination, expert onlookers believe his activity indicates he's going to do just that.
NEW: Pence ramps up political activity as he eyes 2024 run https://t.co/AhDTx1K8yb pic.twitter.com/cnNjW1fsug

— The Hill (@thehill) March 10, 2022
So, what would a Mike Pence campaign look like? Some believe Pence would try to emulate many of the policies of Donald Trump while attempting to distance himself from the controversies surrounding the man himself.
Of course, this will be a tricky balance to strike. Trump remains hugely popular among Republicans, so Pence can't afford to criticize the former president too much. However, if he doesn't differentiate himself in some fashion, he may struggle to convince people to back him over Trump.
Do you think Mike Pence could be our next president?
Copyright 2022, RepublicanJournal.org