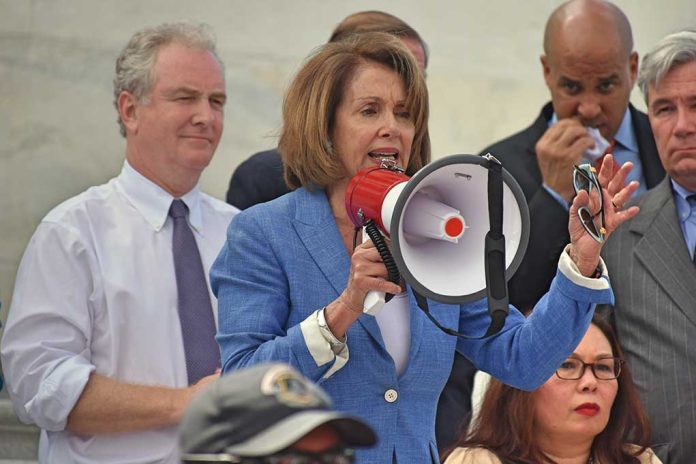 (RepublicanJournal.org) – House Speaker Nancy Pelosi (D-CA) has been a thorn in the side of conservatives for decades. Many Republican candidates and voters were hoping the 81-year-old would step aside at the end of her current term. However, it appears they won't get their wish.
On Tuesday, January 25, Pelosi announced, in a Twitter statement, she would run for election again in November, noting, "We don't agonize- we organize."
While we have made progress much more needs to be done to improve people's lives. This election is crucial: nothing less is at stake than our Democracy.

But we don't agonize-we organize. I am running for re-election to Congress to deliver For The People and defend Democracy. -NP pic.twitter.com/ojwFPOdRs3

— Nancy Pelosi (@TeamPelosi) January 25, 2022
The House Speaker intends to run on a platform that upholds democracy and protects immigrant and LGBTQ rights. She also wants to fight for pro-choice values. In addition, Pelosi vowed to fight to protect children's rights to education, healthcare, and housing, stressing that Congress intends to prioritize young Americans.
Pelosi will undoubtedly retain strong support among the ranks of her party in the House. Nonetheless, with the Democratic majority in the chamber balancing on a knife-edge, she's far from guaranteed to retain her role as speaker next year. Given the Democrats' repeated legislative failures and mistakes President Joe Biden and Vice President Kamala Harris continue to make in the White House, election season might favor Republicans.
Do you think Nancy Pelosi will still be running the show in the House of Representatives in 2023?
Copyright 2022, RepublicanJournal.org