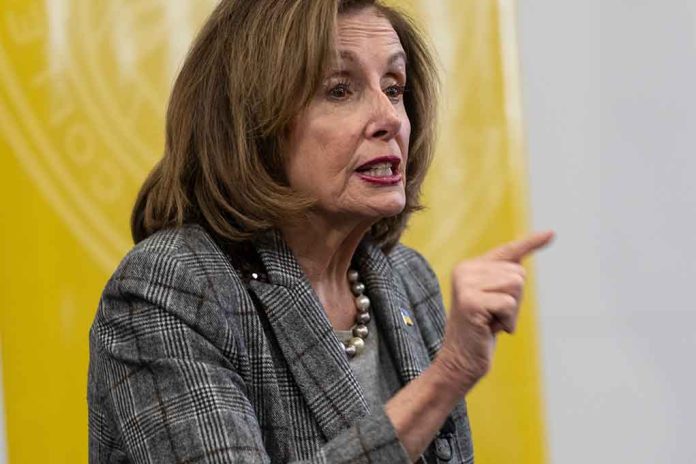 Pelosi Talks Down to Republicans in New Interview
(RepublicanJournal.org) – House Speaker Nancy Pelosi's (D-CA) disdain for her political opponents is nothing new. The speaker was frequently among the loudest voices when liberals were bashing former President Donald Trump during his White House tenure. Now, she's attracting criticism for speaking dismissively about Republican lawmakers during an interview with MSNBC's Andrea Mitchell, which aired on Wednesday, October 19.
On the topic of climate change, the speaker touted her party's work to pass legislation in the area and criticized Republicans who were against it. She went so far as to call any lawmaker who opposed environmental bills "stupid."
The California Democrat also went after the GOP over its funding sources. She accused conservative lawmakers of accepting payments from "dark money" organizations and asserted that members of her own party had outraised Republicans.
Conservative analysts were quick to note that Pelosi spent little time discussing economic issues, particularly inflation, despite polls that show these are the problems most on the minds of voters ahead of the November midterms. Instead, she focused on abortion and the environment. She did claim inflation was worse in other countries than in the US and said Republicans' plans to address the issue were inadequate.
What do you think of this interview? Should Nancy Pelosi have expressed her criticism of her Republican colleagues more fairly, and did she avoid talking about the key issues?
Copyright 2022, RepublicanJournal.org