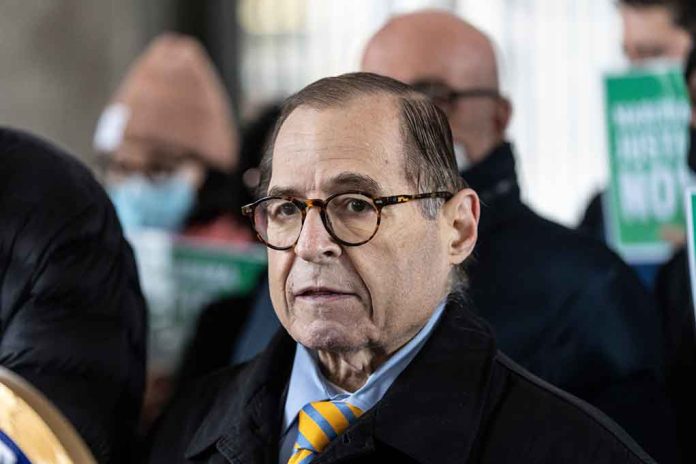 Jerry Nadler Argued With Pelosi, Believed Trump Impeachment Was Unconstitutional
(RepublicanJournal.org) – The first set of impeachment proceedings against then-President Donald Trump in 2019 was highly divisive in Washington, DC at the time. Republicans believed the effort was a political attack, and even some Democrats had reservations about pursuing the extreme action. Now, excerpts from a new book have revealed new details of division in the liberal camp over the issue.
"Unchecked: The Untold Story Behind Congress's Botched Impeachments of Donald Trump," by journalists Karoun Demirjian and Rachael Bade, has yet to be released. Extracts, which Fox News obtained, suggest there was a disagreement between Rep. Jerrold Nadler (D-NY) and Reps. Nancy Pelosi (D-CA) and Adam Schiff (D-CA) over the impeachment. Nadler reportedly believed the methods the pair were using in pursuit of Trump were "unconstitutional."
Jerry Nadler Clashed With Pelosi, Dems Over Trump Impeachment, Deemed It 'Unconstitutional,' Per Report https://t.co/gaeqBqYi5Q

— Mediaite (@Mediaite) September 28, 2022
In particular, Nadler, who was chair of the House Judiciary Committee, was concerned the panel would not have the opportunity to cross-examine witnesses prior to the impeachment. Speaker Pelosi was reportedly concerned the Committee wouldn't communicate the narrative she wanted around the situation.
The speaker eventually relented, allowing Nadler to undertake cross-examination. However, this came after several fiery disputes between Nadler, Pelosi, and Schiff, and differences of opinion around the impeachment reportedly persisted.
Do you think Donald Trump's first impeachment was unconstitutional?
Copyright 2022, RepublicanJournal.org