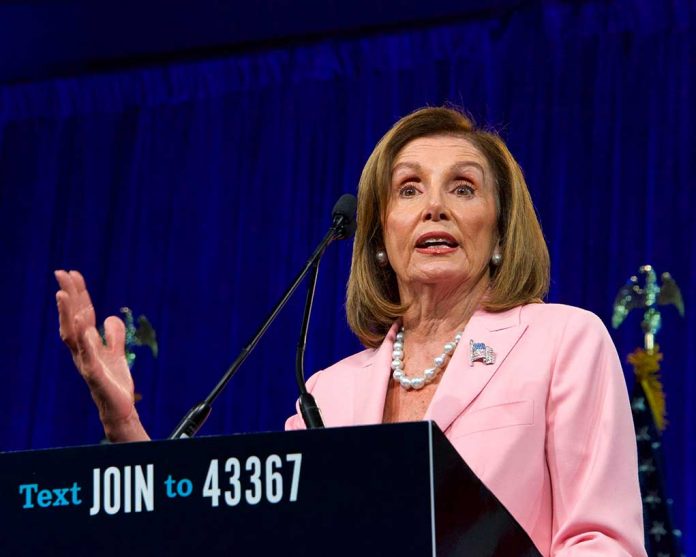 (RepublicanJournal.org) – President Joe Biden's infrastructure and social spending projects look like they could be in some danger. Moderate Democratic lawmakers, most notably Sens. Joe Manchin (D-WV) and Kyrsten Sinema (D-AZ), have repeatedly expressed reservations about the package's contents and price tag. Now, it appears similar issues might be arising in the House.
On Sunday, September 26, House Speaker Nancy Pelosi (D-CA) wrote a letter to her chamber colleagues stating she would delay a vote on the $1.7 trillion infrastructure bill that passed the Senate last month until Thursday, September 30. She had previously promised a vote on the bill on Monday, September 27. This move indicates there may be some resistance to the measure within Democratic ranks.
Amid reservations from some fiscal Conservatives over the $3.5 trillion price of the proposed spending measures for the human infrastructure bill, the Speaker has acknowledged the overall price tag of the package is likely to fall during negotiations.
House Speaker Nancy Pelosi on Sunday vowed that Democrats will pass a bipartisan infrastructure bill this week and push ahead on the bigger $3.5 trillion social safety net and climate change bill while acknowledging the total amount will drop. https://t.co/uqapgkwhtk

— Newsmax (@newsmax) September 27, 2021
Pelosi remains insistent that both measures will pass this week. However, in an interview with George Stephanopoulos on Sunday, she dodged a question about legislators who were less than keen on the $3.5 trillion social spending bill. She suggested they would find common ground with other Democrats regarding their "values," and therefore, we do not need to "talk about numbers and dollars."
This delay in the House suggests not everyone shares this sentiment.
Copyright 2021, RepublicanJournal.org