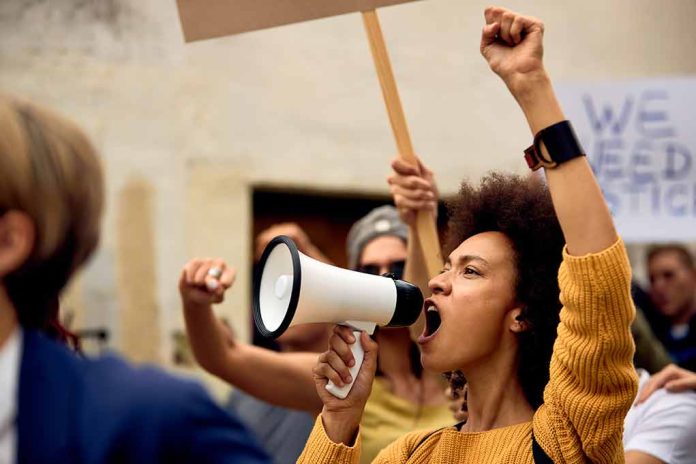 (RepublicanJournal.org) – Canada's ruling Liberal Party has a reputation for rushing to the extreme on every left-wing cause, and gender ideology is no exception. Under Justin Trudeau, Canada has fully embraced the demands of trans extremists. Unfortunately for him, ordinary Canadians don't share his enthusiasm — and now they've had enough.
On September 20, parents in Abbotsford, British Columbia, marched in protest at the teaching of the trans agenda in local schools. The protesters outnumbered a small counter-demonstration by trans extremists. Abbotsford parents weren't alone, either; their rebellion against the gender cult was part of the Million March 4 Children, which saw concerned parents taking to the streets all across Canada. There were demonstrations in Vancouver, Toronto, Montreal, and many other cities, as well as one in the capital, Ottawa, which ended on Parliament Hill.
Although Trudeau has tried to write off the Million March 4 Kids as "anti-trans rights," the protesters say they just want to protect children from inappropriate teaching. Nathan McMillan, who joined the march in Toronto, said he wanted to help kids "maintain their innocence" in the face of ideological lessons that aren't age-appropriate. McMillan added that teachers "shouldn't be having these types of conversations with kids." Marchers displayed placards saying "Leave our kids alone," "Stop gender ideology" and similar slogans — but there was no evidence of any prejudice against trans people.
Leftists are still complaining about the demonstration, though. In a chilling echo of George Orwell's dystopian novel "Nineteen Eighty-Four," activist Celeste Trianon insisted that people just need to be taught "the right vocabulary, the proper words." The reality is that activist teachers are "transitioning" kids by letting them change their names and pronouns — and then hiding that from their parents. Understandably, parents aren't happy about that. Now thousands of them have stood up and showed Trudeau that they won't take it anymore.
Copyright 2023, RepublicanJournal.org