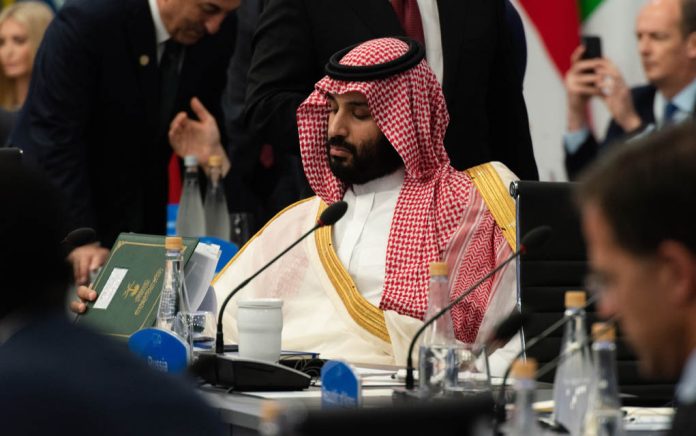 Saudi Prince Reportedly Mocks President Biden, Thinks He's a Terrible Leader
(RepublicanJournal.org) – A certain level of trust and respect is necessary in order for people and countries to work well together, but a recent report from the Wall Street Journal (WSJ) indicates Saudi Arabia doesn't have much, if any, faith in the leader of the free world. In fact, the crown prince mocks the President of the United States, at least this administration.
Saudi Crown Prince Mocks Biden, Questions His Fitness For Office: Report https://t.co/8gRjM3Hpmd

— Daily Wire News (@DailyWireNews) October 27, 2022
The report claims the 37-year-old leader of Saudi Arabia, Mohammed bin Salman, privately mocks President Biden. The crown prince allegedly told his advisors the current administration doesn't impress him, asserting his preference for working with Trump over Biden. The Saudi leader reportedly questions the mental fitness of the 79-year-old American president and makes fun of his misstatements and gaffes. Salman's disapproval of Biden dates back to the commander in chief's days as vice president.
Not helping matters is the fact that Biden repeatedly attacked the 37-year-old prince on his campaign trail in 2020, declaring he saw minimal social redeeming value in Saudi Arabia's current administration. The president has also been working with Iran, a top adversary of the kingdom, and has opposed Saudi Arabia in its war with Yemen. WSJ went on to say that he even refused to speak with Salman for over a year, and when he did finally meet with the foreign leader, Biden behaved as though he were uninterested and didn't want to be there.
Geopolitical and economic forces have chipped away at the relationship between the United States and Saudi Arabia. The problem is likely to only get worse under the Biden administration. The kingdom's decision to slash the oil production from OPEC+, leading to an increase in crude oil prices and likely adding to inflation just before the midterms, has likely solidified the animosities between the two countries.
Copyright 2022, RepublicanJournal.org