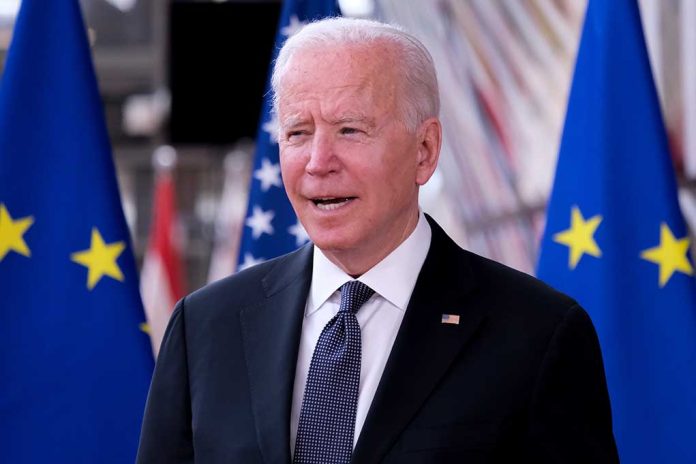 White House Panics After Biden's Controversial Statement
(RepublicanJournal.org) – President Joe Biden's propensity to commit gaffes and his problematic energy industry policies collided in dramatic fashion on Friday, November 4. The White House had to scramble to contain the damage after Biden seemingly implied that he wanted to oversee the closure of coal-burning energy plants.
During a campaign stop in Carlsbad, California, the president mentioned his energy policies during a speech about economic matters. He stated the US was heading into a "wind generation," asserting that coal was no longer a reliable means of energy production. He added, "We're going to be shutting these plants down all across America," before touting his preference for renewable energy sources.
Senator Joe Manchin (D-WV) was among the politicians who criticized the president for this remark. The West Virginia Democrat said Biden's words failed to take account of the "severe economic pain" Americans were feeling due to increased energy costs. He added that the declaration was "offensive and disgusting," and the commander in chief owed coal workers an apology.
My statement on comments President Biden made about shutting down coal plants: pic.twitter.com/LEeqrGdwqm

— Senator Joe Manchin (@Sen_JoeManchin) November 5, 2022
In a statement on Saturday, November 5, White House Press Secretary Karine Jean-Pierre said the president's words had been "twisted" into meaning something the administration had not intended. She also highlighted improving employment figures in recent weeks and stated increases in "oil and natural gas production" under Biden's watch.
Copyright 2022, RepublicanJournal.org