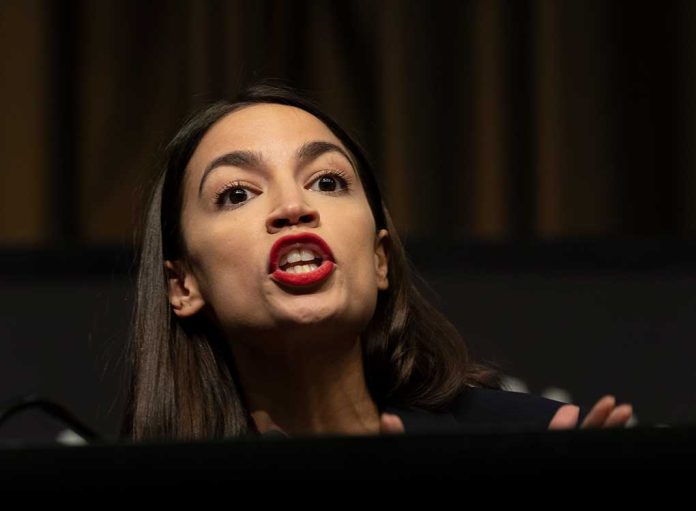 (RepublicanJournal.org) – Representative Alexandria Ocasio-Cortez (D-NY) recently released her "To the End" documentary, which chronicles the actions she, her colleagues, and activists have taken in an effort to protect the environment from climate change. Sean Hannity of Fox News pointed out that the movie only made an average of $80 per theater. Senator John Kennedy (R-LA) joined the Fox News Host to share his thoughts on the matter.
Kennedy started off his segment by asserting the congresswoman's documentary made him appreciate Twitter CEO Elon Musk even more. The Louisiana Republican declared that Ocasio-Cortez's film is a cog in the "media-entertainment-industrial-complex."
The senator continued his criticism of Ocasio-Cortez, mentioning many of her supporters dislike the US. They feel it was "wicked when it was founded" and that it's even worse in modern-day America. Kennedy added that many of the congresswoman's supporters felt that millions of Americans are misogynistic, racist, and ignorant.
The Louisiana lawmaker said Ocasio-Cortez's camp didn't see people as individuals but instead grouped them together. Kennedy explained they see all women as powerless, all white people as racists, and all black people as victims.
The senator asserted that Musk has taken a stand for the First Amendment and is being subjected to several attacks as a result. Kennedy mentioned the Twitter CEO was tough, noting the GOP was going to need to find "new conspiracy theories" because Musk proved their other ones were, in fact, the truth. He referenced to the fact that Twitter previously worked with Democrats to censor anti-Biden and pro-Trump voices.
Copyright 2022, RepublicanJournal.org