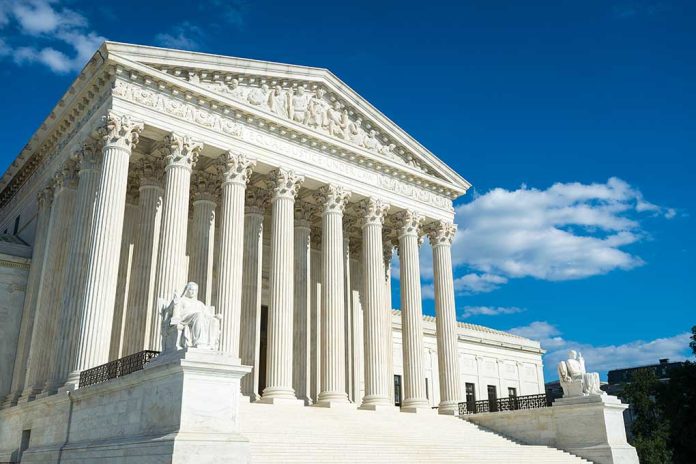 (RepublicanJournal.org) – Associate Supreme Court Justice Clarence Thomas is the second African American to serve on the nation's highest court. Democrats have sought to unseat the conservative jurist from his spot for years, as they typically disagree with his interpretation of the US Constitution. So, when a noted media outlet released a report detailing lavish vacations that Thomas and his wife took with a friend, House Rep. Alexandria Ocasio-Cortez (D-NY) and other progressives jumped at the opportunity to attack him.
On Thursday, April 6, ProPublica published "Clarence Thomas and the Billionaire," an exposé revealing how the conservative justice took a trip with Republican donor Harlan Crow to Indonesia in 2019, which would have easily cost half a million dollars. The vacation included nine days on various islands, a private jet, and a luxury yacht staffed with a personal chef, among other perks.
The following day, Justice Thomas defended the fact he did not publicly disclose the family vacations as gifts, highlighting their decades-old friendship. In a statement, the conservative justice emphasized that he "sought guidance from [his] colleagues and others in the judiciary," adding that his peers "advised that this sort of personal hospitality from close personal friends, who did not have business before the Court, was not reportable." Thomas then acknowledged that the reporting guidelines are changing and will comply with the new rules. Crow also defended the vacations in a statement, noting his "hospitality" toward Thomas was the same as his treatment toward "other dear friends."
AOC jumped on this controversy when speaking on CNN's "State of the Union" show, highlighting that Thomas' vacations were funded by someone who also donates to many other conservative causes. When she combined this with the recent Texas federal judge ruling to halt the FDA approval of mifepristone, a drug commonly used to induce abortions, she said she believes these situations are making "a mockery of our system" and "of our democracy."
AOC on CNN: "The courts rely on the legitimacy of their rulings, and when they make a mockery of our system, a mockery of our democracy, a mockery of our law … we know that the executive branch has enforcement discretion." pic.twitter.com/oyx819Tk0p

— Aaron Rupar (@atrupar) April 9, 2023
Some Senate Democrats are following the New York representative's lead. On Monday, April 10, Senate Majority Whip Richard Durbin (D-IL) asked Chief Justice John Roberts to investigate the ProPublica claims and determine if Thomas broke the law.
Copyright 2023, RepublicanJournal.org