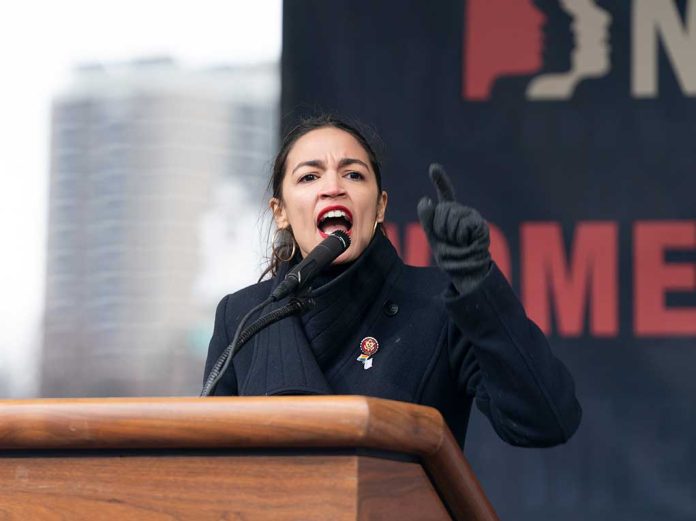 (RepublicanJournal.org) – President Joe Biden approved a new oil drilling project in Alaska on March 13, opening the doors for producer ConocoPhillips to start three new drill sites in the region. Progressive lawmakers aren't happy with the move, which they say goes against the commander in chief's previous commitment to fighting climate change. New York Democrat Rep. Alexandria Ocasio-Cortez (AOC) came out swinging in response, issuing a scathing statement alongside a handful of her peers.
AOC, top Democrats issue stinging rebuke of Biden over failed climate promises https://t.co/RTqOgxwLyi

— Fox News (@FoxNews) March 14, 2023
Three other Democrats, Reps. Raul Grijalva (AZ), Jared Huffman (CA), and Sen. Ed Markey (MA), joined AOC in the statement, which chastised Biden for failing to appreciate the environmental impacts of his decision. The four lawmakers stated, as per Fox News, "The only acceptable Willow project is no Willow project." They noted that the president knew the right environmental call, adding that this latest decision was a willful choice "to stray […] from that path." The opponents also see his "split decisions in the face of the climate crisis" as a problem.
The Trump Administration originally approved the Willow Project in 2020, but a judge had deemed the initial review "inadequate," and the decision ended up falling into Biden's lap. The new drilling sites will produce roughly 576 million barrels of oil over a 30-year period. The additional fossil fuel stock will also add roughly 239 metric tons of greenhouse gasses to our atmosphere — or the equivalent of about 51 million cars emissions over the course of one year.
Supporters of the move are looking at the economic benefits. Alaskan Sen. Lisa Murkowski (R) is excited about the prospect of generating new jobs for her constituents and increasing the state's revenue. The Hill shared that she offered a written statement, noting, "we can almost literally feel Alaska's future brightening."
ConocoPhillips also gave a written statement, saying the company plans to begin construction "immediately."
Copyright 2023, RepublicanJournal.org