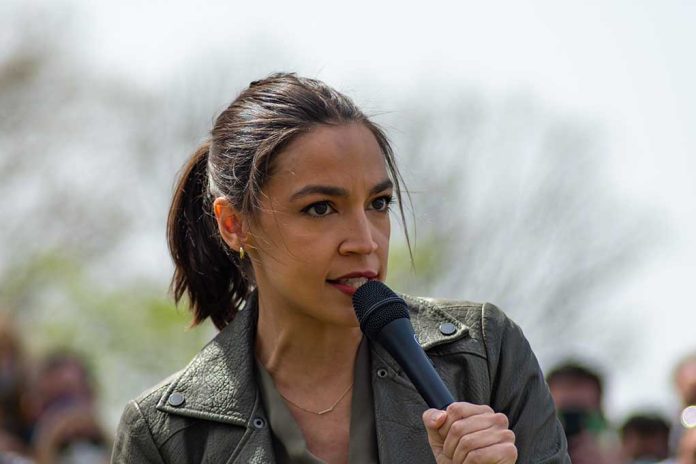 Ocasio-Cortez EXPOSES Cheap "Stunt" – Senators Involved
(RepublicanJournal.org) – On May 3, Senators Lisa Murkowski (R-AK) and Susan Collins (R-ME) spoke out regarding their disbelief at being misled at confirmation hearings of potential Supreme Court justices. Their words follow a draft leak from the SCOTUS that may overturn "Roe v. Wade." In response, Representative Alexandria Ocasio-Cortez (D-NY) told the senators they had the opportunity to stop such confirmations to the highest court in the land and to quit "playing the victim."
Murkowski voted for Amy Coney Barrett when Trump himself proclaimed that he was appointing justices specifically to overturn Roe.

She and Collins betrayed the nation's reproductive rights when they were singularly capable of stopping the slide. They don't get to play victim now https://t.co/6i7b3g08lN

— Alexandria Ocasio-Cortez (@AOC) May 3, 2022
According to the leaked draft opinion, Justices Gorsuch and Kavanaugh are among those who may vote to reverse the 1973 landmark abortion rights decision. Collins voted to confirm the pair onto the court, claiming they stated in their confirmation hearings and in her office that they would uphold the measure once in the seat. If her account is correct, they may have lied.
The Maine legislator stated the issue was important to her, and she believed the nominee's words at the time. Murkowski voted in favor of Justice Amy Coney Barrett, who assured the US during her confirmation hearings that she would not let her faith cloud her judicial decisions. She may also apparently vote to return abortion decision powers to the states.
Ocasio-Cortez says she doesn't want to see a pity party for either one of the lawmakers, saying they are both on the verge of "betraying" women's reproductive rights.  Do you think Murkowski and Collins made a mistake?
Copyright 2022, RepublicanJournal.org