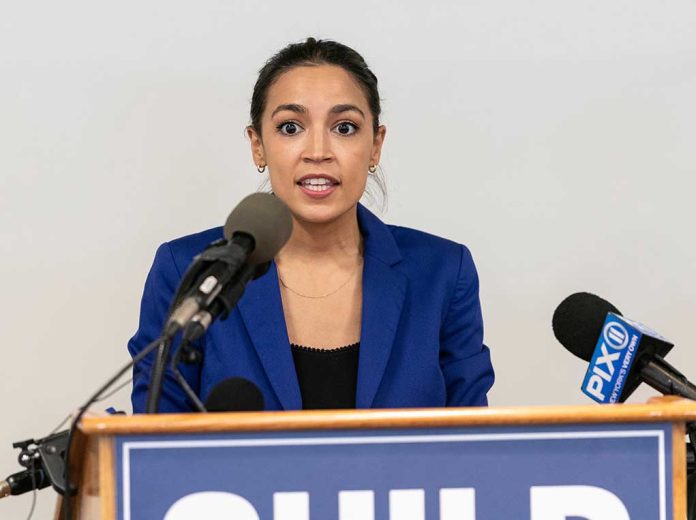 Ocasio-Cortez Says America Can Afford to Support Criminals!
(RepublicanJournal.org) – Immigrant relocation efforts by Governors Ron DeSantis (R-FL) and Greg Abbott (R-TX) have caught national attention. The Florida leader recently sent around 50 undocumented individuals to Martha's Vineyard. As many Democrats blast the Republican politicians for their relocation efforts, Representative Alexandria Ocasio-Cortez (D-NY) is taking a different approach.
AOC Responds To Illegal Immigration Crisis: 'We Have More Than Enough To Care For Everyone'

And there it goes, thats what Democrats think of YOUR money, it's not yours, it's ours!
https://t.co/wiIKawofUD

— Richard M Caruso (@RichardCaruso22) September 19, 2022
AOC's response to the governors' transportation of migrants across the country stands in contrast to the White House and many other top Democrats' opinions. As Governor Newsom urges the Department of Justice to investigate the actions, and Press Secretary Karine Jean-Pierre says the relocations are a political ploy, AOC claims America has plenty of money to take care of everyone.
Try again. 💁🏽‍♀️ believe it or not the United States is the wealthiest nation in the world and we have more than enough to care for everyone. Instead of worshipping billionaires, if you try valuing your neighbors enough to fight for them then we can all have a better life, together.

— Alexandria Ocasio-Cortez (@AOC) September 16, 2022
One Twitter user accused the congresswoman of asking Abbott and DeSantis to send more illegal immigrants to her district. AOC responded by saying the area is composed of 50% immigrants, adding that the region has the necessary resources to support the influx. Of course, New York City Mayor Eric Adams would disagree. He recently mentioned the city was reaching its breaking point due to the number of migrants coming from Texas.
AOC's remarks come despite her city having around 1.5 million people struggling to feed themselves, a number that includes 25% of children in the Big Apple. The Democrat's claims also come at a time when the national debt is nearly $31 trillion. So, NYC and the US do not, in fact, have the means to take care of everyone.
Copyright 2022, RepublicanJournal.org