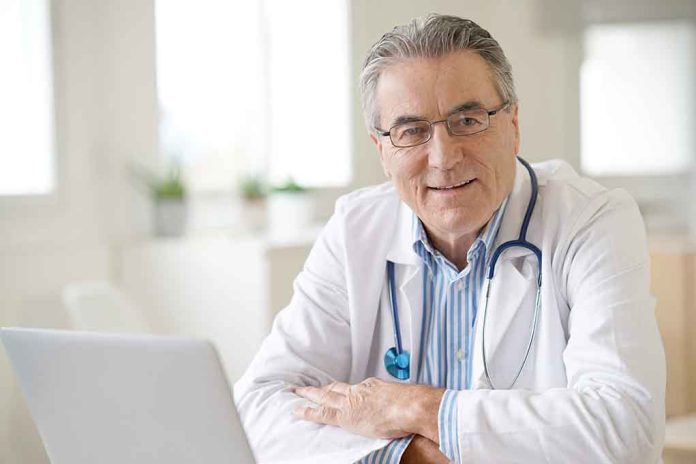 (RepublicanJournal.org) – President Joe Biden just completed his yearly physical, and the doctor's report says the US leader is perfectly fit for duty. Dr. David Scheiner, however, who was Barack Obama's doctor for over 20 years before the 44th presidency, shared exclusively with the Washington Examiner his prediction that the report would withhold any damning findings. Now, the question remains whether the current commander-in-chief is as competent as his party would like the people to believe — and whether he actually intends to run in 2024.
Obama's former doctor says he expects the White House to "sugarcoat" Biden's physical. https://t.co/GfptimIkOA

— The Western Journal (@WestJournalism) February 15, 2023
Biden's doctor, Kevin C. O'Connor, DO, FAAFP, described the president as "an active 80-year-old white male" but admitted he's treating the senior patient for a handful of conditions. For example, the president is on a blood thinner to offset potential complications of atrial fibrillation — a condition Mayo Clinic warns can lead to heart attack or stroke. Biden also has peripheral neuropathy of unknown cause and takes medications to lower his cholesterol and manage heartburn. The doctor insisted his patient showed no signs of neurological degeneration or impairment, noting the commander-in-chief doesn't smoke or drink alcohol and exercises at least five times weekly.
Dr. Scheiner told the Washington Examiner, "They sugarcoat these things" no matter how the results looked. Should Biden win another term, the physician reminded the public "he'll be 86 years old" by the end of it — a huge concern in the doctor's opinion. Scheiner said presidential physicals are unlikely to include MRIs or other tests flagging serious issues because the administration fears dealing with the results.
Copyright 2023, RepublicanJournal.org