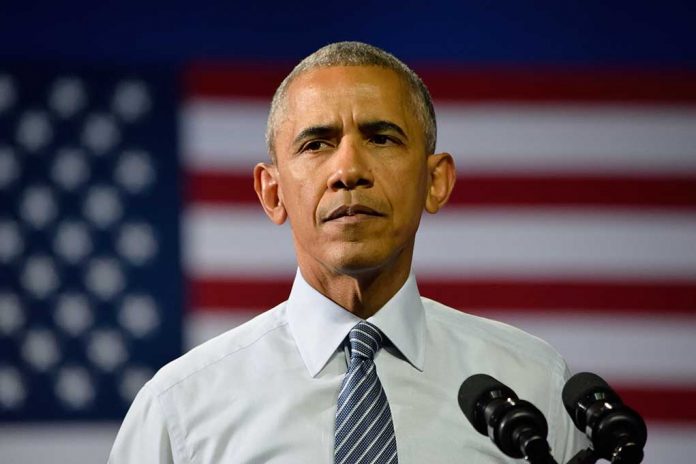 (RepublicanJournal.org) – It's no secret President Joe Biden's approach to border security has been highly problematic. There were record numbers of migrant encounters at the southern border several times over the summer months, and the problem shows no sign of abating. Most recently, thousands of migrants, most Haitian, arrived in Del Rio, Texas, following a significant earthquake in the Caribbean nation. The Biden administration has reportedly flown some home but allowed thousands of others into the US. 
Republicans haven't missed any opportunities to criticize the president, but his fellow Democrats have remained much quieter. However, one notable exception to this trend emerged this week; former President Barack Obama. 
Obama Concedes Open Borders Won't Work.
In an interview with ABC News on Tuesday, September 28, Obama took an apparent swipe at his former vice president. He opined "comprehensive immigration reform" is the way to avoid crises like the one currently unfolding in Del Rio. He also called the overall system "dysfunctional" and said the situation in Del Rio was a "painful reminder" of the shortcomings of the immigration framework. 
After mentioning Joe Biden specifically, Obama posed his central question: "Are we gonna get serious about this now?" He went on to speak firmly about the definition of the American nation, as he saw it. "We have borders. The idea [of] open borders… is unsustainable." 
Previous Concerns About Biden
This criticism isn't the first time Barack Obama has expressed reservations about Joe Biden's ability to do the top job in Washington, DC. Last year, an explosive Politico report revealed Obama had repeatedly stated doubts about Biden in private conversations and had even made these doubts clear to Biden in person. Obama reportedly said Joe Biden lacked connection with the electorate and had a tendency to "f— things up." The laundry list of gaffes Biden has since committed, both on the campaign trail and in the White House, proved Obama's beliefs. 
There was also controversy behind the scenes over Obama's lack of public support for Biden during presidential campaigns. Biden decided not to run in 2016 because, among other reasons, his son Beau had recently died of brain cancer. However, some of those close to Biden felt Obama's decision to back Hillary Clinton betrayed his former vice president. Obama also waited until April 2020 to officially endorse Joe Biden's presidential campaign. 
Barack Obama was not a perfect leader by any stretch of the imagination, but, to his credit, he is clearly able to recognize the shortcomings of Joe Biden.
Copyright 2021, RepublicanJournal.org