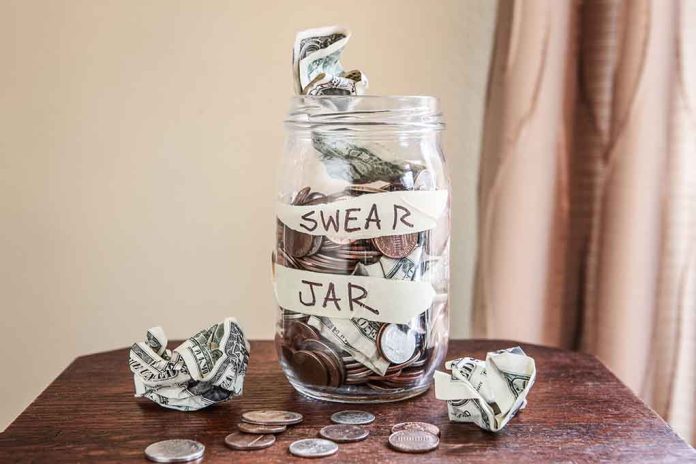 (RepublicanJournal.org) – Senator Kyrsten Sinema (D-AZ) is really beginning to ruffle feathers among commentators and lawmakers on the Left. Along with fellow moderate Democratic Senator Joe Manchin (WV), she voted down a proposal to pass liberal voting rights legislation using a carve-out of the filibuster. Many liberals were upset over this, but few expressed their frustration as aggressively as one Obama-era White House staffer.
During a recent appearance on the Pod Save America political podcast (one of the nation's most prominent online politics shows), Alyssa Mastromonaco went on an extremely profane rant about Senator Sinema. Mastromonaco criticized Sinema for bucking the party line and delivering a speech while President Joe Biden was on his way to Capitol Hill.
You can see a censored version of the exchange in the video below, along with critical analysis from the Ann and Phelim Scoop podcast hosts. The duo highlighted the irony that liberals, such as Mastromonaco, condemn bullying while engaging in the same behavior.
While the expletives are bleeped out, you should still be aware that the language used in the clip is very strong.
BREAKING: Apparently the Obama Bros at @PodSaveAmerica think it's appropriate to call sitting U.S Senator Kyrsten Sinema a c*nt.

So much for "civility" and supporting women. pic.twitter.com/vW3eTjj4wT

— The Ann and Phelim Scoop 🎙 (@AP_Scoop) January 26, 2022
Along with Joe Manchin, Sinema stands against radical Democratic proposals in the evenly split Senate. Let's hope she can continue to act as a defender of common sense in the face of such attacks.
Copyright 2022, RepublicanJournal.org