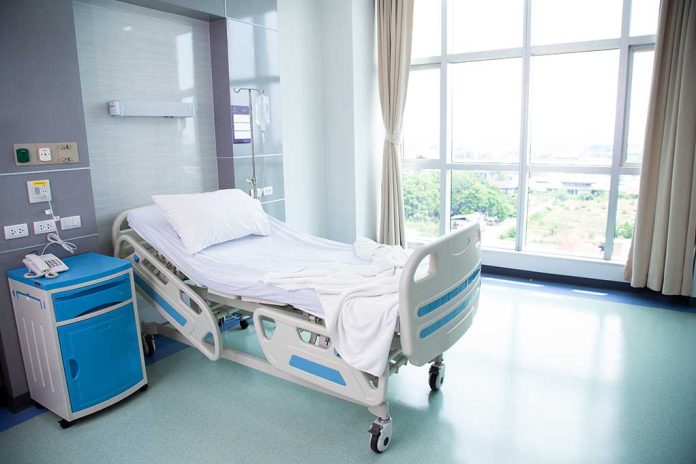 (RepublicanJournal.org) – A British nurse has been convicted of murdering seven babies and trying to kill seven more. Lucy Letby apparently committed the infanticides to get attention. Now she's facing life without parole — and the UK's troubled healthcare system is being asked some very awkward questions.
On August 18, a jury at Manchester Crown Court found Lucy Letby, a 33-year-old neonatal nurse, guilty of killing seven babies in her care at the Countess of Chester Hospital and attempting to kill another seven. Letby was arrested in 2018 after an investigation into an unusually high rate of deaths in the hospital's neonatal unit between June 2015 and June 2016.
The first investigation was in June 2015, after four babies mysteriously collapsed that month, and three of them died. The doctor who carried it out, Dr. Stephen Breary, noted that Letby had been on duty for all four incidents, but National Health Service manager Alison Kelly didn't act. Ward manager Dr. Ravi Jayaram reviewed the cases that October, again highlighting Letby, and again nothing was done.
By February 2016, with five babies now dead, Breary led a new investigation; this time, he sent managers an urgent message to say the only common factor in all the deaths was Letby. In May, managers responded with an "assurance document," saying there was no evidence against the nurse except coincidence.
However, on June 23-24, 2016, two of three triplets in the unit died mysteriously, and Breary insisted Letby be removed from the unit. Managers finally gave in, and the unusual deaths stopped — but it was April 2017 before they agreed to bring in police. Letby was arrested on July 3, 2018; detectives said she seemed to have been expecting them.
She might have been expecting to be arrested, but Letby didn't make it easy for the police. She was charged with eight murders and 13 attempted murders; she denied all charges, although a confession was found in her room. She insisted poor hygiene and understaffing were responsible for the deaths.
The trial lasted 10 months, but finally, she was convicted on 13 of the charges, including killing seven babies by overfeeding them, poisoning them with insulin, injecting them with air or using medical devices to inflict wounds.
On August 21, she was sentenced to life in prison and given a whole life order; that means she will never be eligible for parole, and only the monarch or Home Secretary can order her release. Only four convicts given whole life orders — three IRA terrorists and gangster Reggie Kray — have ever been released, and Kray was terminally ill; Letby will almost certainly die in prison.   
Copyright 2023, RepublicanJournal.org