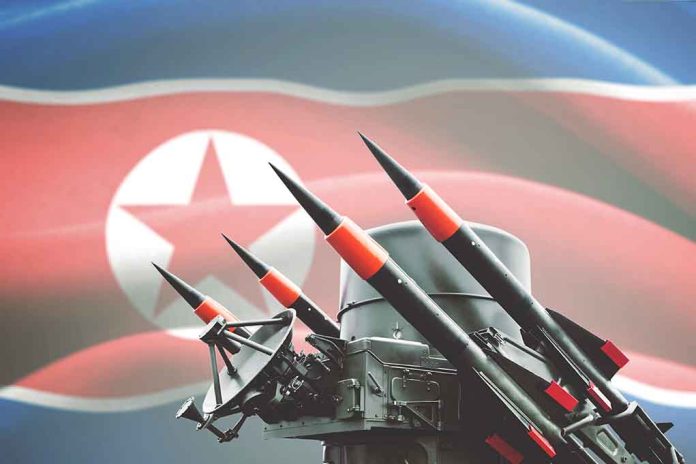 (RepublicanJournal.org) – North Korea continues to be a major thorn in the side of the United States military and the Biden administration. Though it's difficult to know precisely how much of a threat the rogue nation poses, there are many reasons to be concerned about its activities — including one recent test.
On Thursday, January 6, North Korea announced it had successfully tested a hypersonic missile as part of ongoing efforts to modernize its military capabilities. It was the first weapons test by the country in around two months and the first test of a hypersonic missile since September 2021. However, analysts are unsure whether the North Korean military used the same hypersonic missile for both tests.
A dispatch from KCNA, a North Korean government-run media outlet, used the word "strategic" when discussing the missile tests. This phrasing implies the military is testing the weapons to expand its nuclear launch capabilities.
North Korea says hypersonic missile tested to modernize weaponryhttps://t.co/1QWAuOv9NW pic.twitter.com/70Y11mx88G

— Air Force Times (@AirForceTimes) January 6, 2022
This worrying development doesn't bode well for the United States or North Korea's regional neighbors. It indicates North Korea is committed to developing its military and nuclear capabilities despite ongoing economic difficulties related to COVID-19. The tiny country probably isn't willing to participate in any push toward disarmament.
Copyright 2022, RepublicanJournal.org