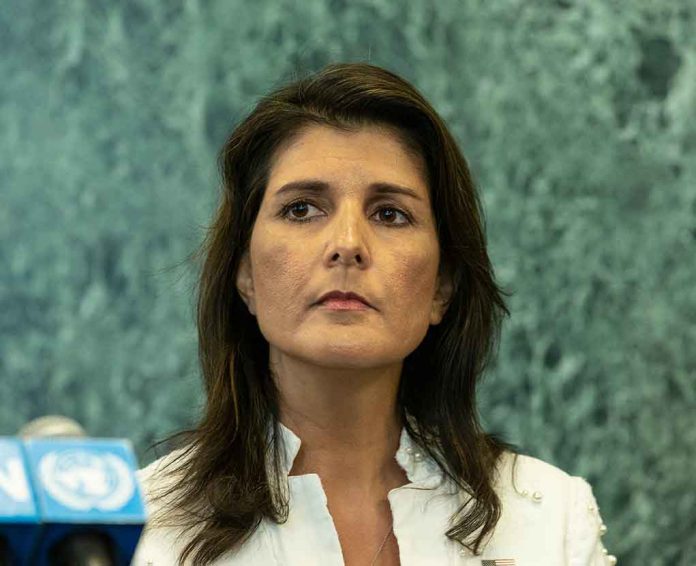 (RepublicanJournal.org) – Special Counsel John Durham has finally released his report on the Russia collusion scandal that plagued former president Donald Trump through his time in the White House, and it's devastating. Durham slammed the FBI for the way they handled the probe. Now a Republican presidential candidate is calling for anyone involved with the collusion probe to be fired.
Durham Demolishes Collusion Allegations
In 2019, Special Counsel Robert Mueller concluded that there was no evidence anyone in Trump's campaign team had conspired with Russia to affect the result of the 2016 election. The following year Trump appointed Connecticut Attorney General John Durham as a special counsel and tasked him with investigating how the collusion probe had been carried out.
On May 15, Durham released a 300-page report on his investigation. His conclusions don't look good for anyone involved in the collusion probe, but its main target is the FBI. Durham found that the FBI had "failed to uphold their mission of strict fidelity to the law" –- in other words, not everything the Bureau did was legal.
Among the failings Durham mentioned was the way the FBI launched a major investigation against a sitting president's campaign team based on "raw" (unevaluated) intelligence, much of which came from sources linked to Hillary Clinton's campaign team. He also highlighted the fact that when foreign actors tried to interfere with Clinton's campaign, the FBI gave her a "defensive briefing" to let her know what was going on, so she could counter the interference.
Conversely, when the FBI heard allegations that Russians were trying to influence Trump's campaign, they didn't warn him. Instead, they waited until after the election and treated him as a suspect. Durham called this an "unfair discrepancy."
Durham was also highly critical of some Democrats, including former House Intelligence Committee Adam Schiff (D-CA). According to his report, a university researcher claims they felt threatened by Schiff's staff, who asked them to look into Trump and his alleged Russia links. Schiff has now complained about the report, calling it "four years of wasted effort."
Haley Demands Justice
Schiff might not like Durham's report, but GOP presidential candidate and former ambassador to the UN Nikki Haley is outraged by it. Talking to Fox News's "America's Newsroom" on May 16, she said the Russia probe was what you'd expect from a third-world country, not the US. Haley called on President Biden, former President Obama, and Clinton to come forward and discuss Durham's findings. She added that "Heads need to roll over this" and said anyone involved in the collusion probe should be fired.
Haley also blasted the FBI, saying the Bureau has "a lot of fixing to do" if it wants Americans to trust it again. The left started the collusion probe to damage Trump, but it's backfired on them in a big way.
Copyright 2023, RepublicanJournal.org