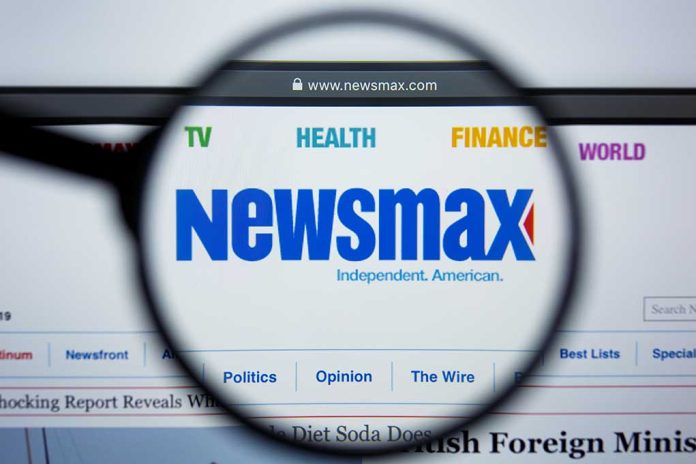 (RepublicanJournal.org) – Sen. Tim Scott (R-SC) launched a presidential exploratory committee on April 12, opening the path toward his official 2024 candidacy. Media representatives have already begun to jump on the junior South Carolina senator to see where he stands regarding one of the country's biggest issues, but they're still waiting for a clear answer. The self-proclaimed "100% pro-life" Republican can't seem to offer a straight "yes" or "no" on whether he agrees with a national abortion ban.
Newsmax Reporter Pushes Tim Scott For a 'Clear' Answer After He Dodges on National Abortion Ban https://t.co/91mU16Ro6q

— Mediaite (@Mediaite) April 13, 2023
Scott, a popular conservative currently attempting to raise the funds required to launch an official campaign, laid out his ideals in a March 30 op-ed piece published by the New York Post. He talked about the American Dream and how poor minorities like his single-parent family endured massive obstacles, leaning on a message of hope and patriotism, similar to his 2021 Republican response to the State of the Union speech. Still, his stances have been vague at best beyond his assertions that the country needs to move past the "drug of victimhood and the narcotic of despair" pushed by progressives.
Mediaite reported on a recent interaction between Scott and Newsmax correspondent Mike Carter, where he stumbled around a laundry list of keywords attempting to dodge the abortion question. When the media rep pressed for "a clear message," Scott simply turned to another reporter for a different question.
Scott might not have an official stance, but his views appear evident in his press release, issued after the Supreme Court's decision in Dobbs v. Jackson Women's Health Organization. He commended the judges and called the move "an important step," noting current use of abortions "has sacrificed [the nation's] moral clarity and courage." The South Carolina senator felt the ruling reflected a "commitment to the Constitution" — offering him a sense of "hope for the future of our nation."
America has yet to see whether Scott would push for a nationwide ban.
Copyright 2023, RepublicanJournal.org