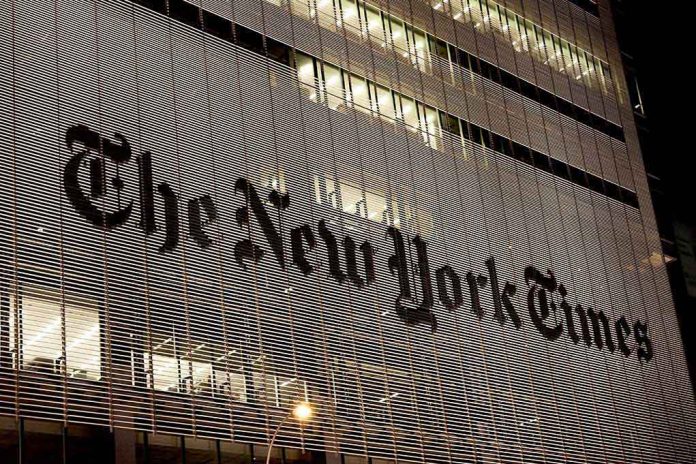 NYT Is Censoring Bestselling Book Because It's Pro-Trump
(RepublicanJournal.org) – The New York Times has long been renowned for its perceived liberal bias. The major newspaper's magazine was behind the controversial 1619 Project, which criticized American society for its record on race relations, drawing heavily on critical race theory. Now, the publication is coming in for critique over a notable exclusion from its list of bestselling books.
Dick Morris, a noted conservative journalist and author, has just released a new book titled "The Return: Trump's Big 2024 Comeback." The tome examines former President Donald Trump's chances of making a return to the White House, with Morris ultimately opining the 45th commander in chief could pull off a win in 2024.
The title has been performing well since its release, and a number of bestseller lists, including those from Publisher's Weekly and Amazon, feature it near the top. Despite the book's popularity, it's nowhere to be found on the Times' list. Independent analysis has found it should be the third or fourth entry based on available sales data.
Dick Morris' "The Return: Trump's Big 2024 Comeback" continues to climb up national bestseller lists — but is being censored by the New York Times' own charts. https://t.co/Kneuht2tAH

— Newsmax (@newsmax) September 20, 2022
This isn't the first time conservative critics have called attention to perceived biases in the way the New York Times puts together its bestseller lists. The alleged problem dates back at least as far as 2017, when Regnery Publishing decided to stop recognizing the NYT list over its apparent prejudice against right-wing writers.
Copyright 2022, RepublicanJournal.org