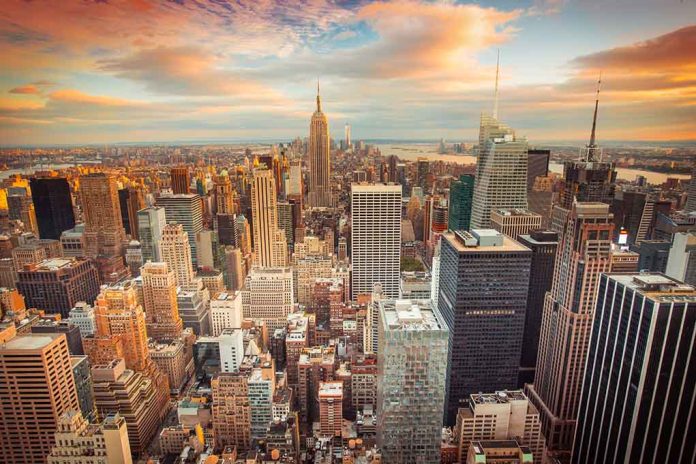 (RepublicanJournal.org) – Nicole Golias, who served as legislative director under New York Assemblyman Patrick B. Burke (D), has accused her former boss of sexual harassment following her dismissal. She alleged he regularly brought up inappropriate topics, often sexual in nature, that made her and others in the office feel objectified and uncomfortable. She also claimed the assemblyman wrongfully fired her and Burke's former director of community relations, Matthew T.H. Dearing, and communications director Brendan Keany after they accused him of going soft on racist crimes.
Golias and Dearing offered a list of offenses against Burke, starting with the sexually inappropriate environment they say he fostered. Among the most shocking accusations, Golias asserted the elected official described his son's underage girlfriends as "hot" despite knowing they were minors, according to Buffalo News. She says he admitted to watching Snapchat videos of his son with various sexual partners, adding that his comments caused her to feel "very taken aback."
NY Dem Assemblyman Accused of Sexual Harassment, Making Creepy Comments on Son's Underage Sexual Encounters https://t.co/9L8qRfAJ0o

— ✪TexanOnPurpose✪ (@TexanOnPurpose) April 15, 2023
Other allegations against Burke include racist statements he allegedly made about having a Puerto Rican wife, unsolicited commentary regarding the genitalia of someone Golias had dated, and an incident in which he supposedly brought psychedelic mushrooms to the office. The assemblyman has denied the claims against him, instead accusing Golias and Dearing of instigating the inappropriate talk. He told The New York Post the two are out for revenge over losing their jobs, plain and simple.
Buffalo News shared in an earlier article that Golias and Dearing lost their jobs after they disagreed with Burke's response to the Tops massacre, which appeared racially motivated. The former employees felt he hadn't denounced the crimes publicly enough, despite the official's public comments and proposed legislation to act on said issues, and demanded he take an even tougher stance. Burke fired both employees in 2022 for "gross insubordination."
Copyright 2023, RepublicanJournal.org