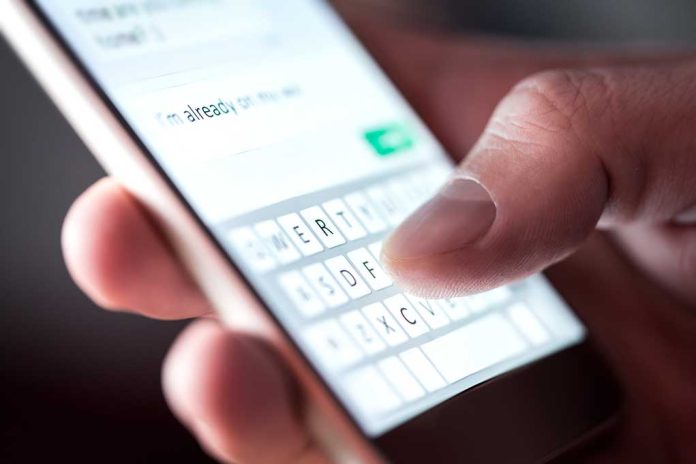 (RepublicanJournal.org) – Private conversations, emails, and texts are typically kept between the sender and receiver, but there is always a chance that messages will be shared publicly if someone with ill intent gets their hands on them. That could be what happened in the case of a Staten Island superintendent who stands accused of sending anti-White texts, although it is likely someone fabricated the correspondence in an attempt to smear her name.
Screenshots of alleged text messages from Superintendent Dr. Marion Wilson, who runs District 31 in Staten Island, are under investigation by the New York City Department of Education (DOE). According to a statement DOE Press Secretary Nathaniel Styer gave to Staten Island Live, the screenshots — which depict Marion saying she needs to get rid of white employees in the district — are "not true," and the department is actually "investigating fake texts and spoofing." The messages in question claim she does not want any more "white principals" and that the island is no longer a "boys club."
"There will be no more white teachers on my watch" City probing anti-white texts linked to black superintendent https://t.co/CYeUpdBfQA via @nypmetro

— Bryan Beatty (@BryanB8) March 6, 2023
In another statement Wilson shared with SILive, the superintendent insisted the allegations against her "are completely false." She also noted that she is moving full steam ahead "to increase excellence across all schools throughout Staten Island" and hopes the community will move quickly past this issue.
The screenshots and alleged texts in question were originally sent to New York City officials from the encrypted email address [email protected], according to the New York Post. They have been forwarded to multiple news outlets from principals in the district.
Wilson has officially led District 31 since August 2021, although she was the acting superintendent for a few months before that too. She's also worked within the city's education system since 2006. According to the statements from the DOE and other city officials, she will probably keep her job for now.
Copyright 2023, RepublicanJournal.org