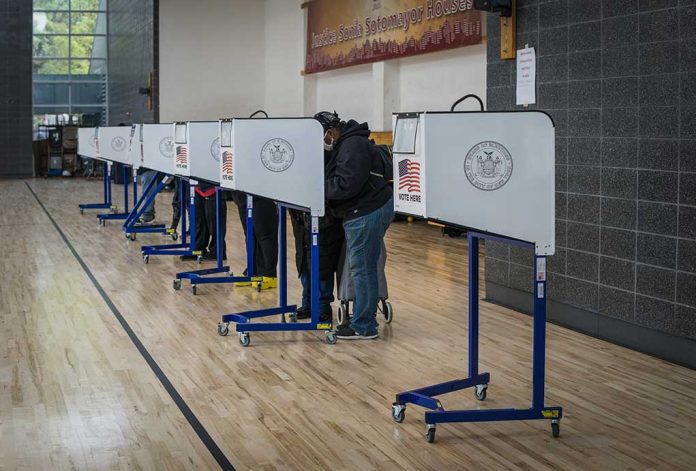 America Has AWOKEN – Poll Shows Democrats in Big Trouble
(RepublicanJournal.org) – On Monday, August 8, FBI agents descended on the home of the 45th president in Mar-a-Lago, Florida. Donald Trump issued a scathing criticism of federal authorities for the operation, saying it was unnecessary because he had cooperated fully with investigative efforts up to that point. It appears voters may share his views.
A new poll from the Trafalgar Group, in conjunction with the Convention of States Action, measured voter sentiment about the FBI raid. Specifically, the survey inquired whether people felt there was a political motivation behind it and whether the event had any bearing on their voting intentions.
Results showed that 83% of GOP voters and 71% of independents are more determined to get out and vote later this year because of the raid. Additionally, a majority in both demographics believe the search was politically motivated.
Poll: FBI Raid on Trump Has Awakened the Sleeping Giant https://t.co/F0DVXNGUEt

— RedState (@RedState) August 11, 2022
While this may be a reason Americans are keen to vote in the upcoming midterms, it isn't the only one. Previous studies have shown voters blaming the Biden administration and Congressional Democrats for the spiraling inflation we've seen over the last number of months. Additionally, Biden's approval ratings have been dismal for close to a year now, with the botched military exit from Afghanistan signaling the start of a very difficult period for the US president.
Copyright 2022, RepublicanJournal.org