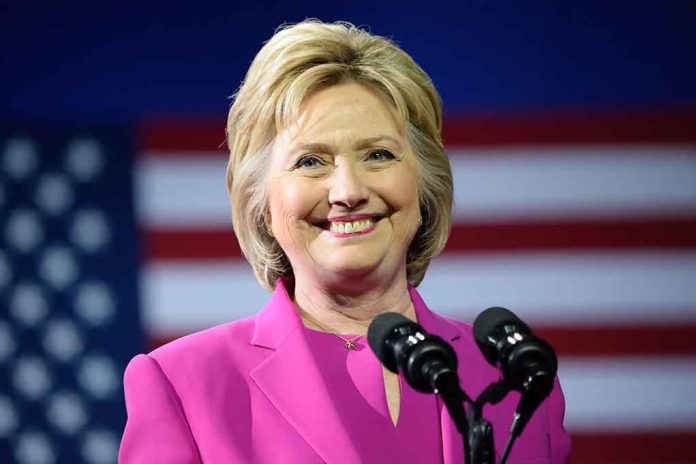 (RepublicanJournal.org) – President Joe Biden's first year in the White House has been poor enough that many people are ready for a new leader already. Given his advanced years and questionable performance, there is a lot of speculation Biden might not even be the Democratic nominee. A recent poll suggests a very familiar face might be the one to replace him — and Conservatives won't likely appreciate the name when they see it.
On Tuesday, February 1, USA Today published the results of an opinion poll conducted jointly with Suffolk University. The survey detailed Florida voter sentiment about President Biden relative to several other candidates. One Democrat the poll showed Biden losing a Florida Democratic primary to was a former presidential candidate and Secretary of State Hillary Clinton.
Hillary Clinton Back in Spotlight as Poll Shows Her Beating Biden in 2024 Primary | https://t.co/dKoTgGkb0a https://t.co/TDgIwlU3Hp via @Newsmax

— Jeff H Reynolds – Outspoken Texas Conservative (@JeffHReynolds) February 7, 2022
In terms of Republican opponents, the poll suggested that Florida Governor Ron DeSantis and former President Donald Trump would beat Biden in a presidential election within the state. Notably, Trump did win Florida in 2020, meaning the third-biggest state's 29 electoral votes could prove crucial in 2024.
So, who would you prefer to see in the White House in 2024: Joe Biden or Hillary Clinton?
Copyright 2022, RepublicanJournal.org