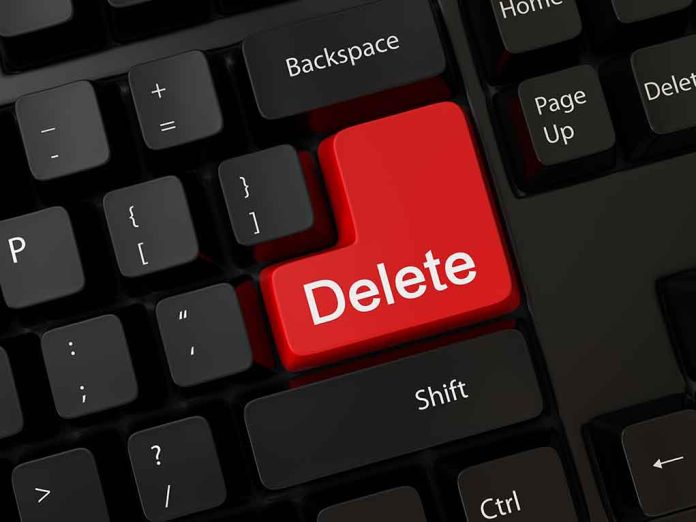 (RepublicanJournal.org) – Following the presidential election in 2020, there were widespread reports of deliberate fraud and other issues in various locations. These stories keep popping up almost a year on despite liberal media attempts to keep them under wraps. Another explosive story out of Pennsylvania recently added fuel to the fire.
An unnamed whistleblower claims thousands of ballots that went missing in Delaware County, Pennsylvania, last year were actually part of a large-scale data suppression campaign. They cite a right-to-know request filed in May of this year as proof.
Pa. County Whistleblower: Data Regarding Thousands of Return Ballots Erased https://t.co/6dPYSIb772 via @Newsmax

— Veronica Birkenstock (@vtbirkenstock) November 18, 2021
The request claims that an election machine in the county shredded thousands of ballots from mail-in and absentee voters. Videos allegedly provide visible proof of the accusation. For example, in one piece of footage, a Delaware County attorney named Tom Gallagher apparently throws return ballots into the garbage in advance of an audit.
Another video shows a man admitting to throwing away tapes but insisting they would not be of any use in an audit situation. Finally, the third clip shows one individual conceding that getting rid of certain materials would be a felony.
Delaware County District Attorney Jack Stollsteimer allegedly failed to take action when notified about the deleted data. Should voters tolerate this kind of behavior from elected officials and election workers? The videos alone are reason enough to be deeply concerned about the integrity of elections in America.
Copyright 2021, RepublicanJournal.org