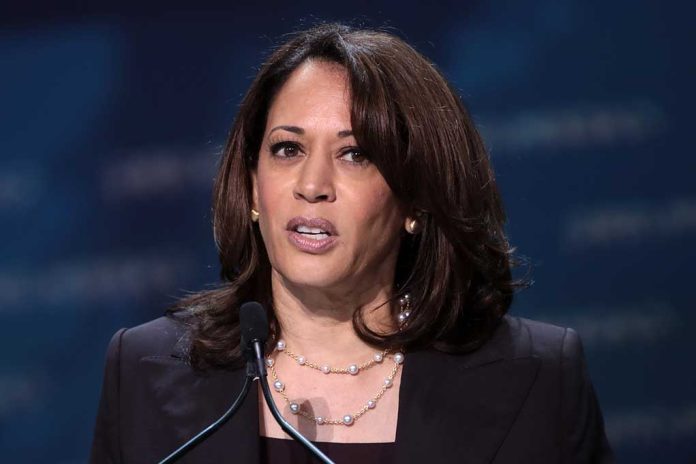 Kamala Harris NAILED By Fact-Checkers – She Can't Hide This Time!
(RepublicanJournal.org) – Immigration in the United States is anything but under control. On top of those who come to America through proper channels are illegal border crossers, a demographic that continues to grow under President Joe Biden's lax policies. The West Wing's "border czar," Vice President Kamala Harris, recently found out firsthand what immigration looks like in the real world.
Harris' Characterization of 'Secure Border' Is 'Patently False' https://t.co/5kjTfNiNab Let's say it more clearly. Harris LIED to the American people.

— Lorie Martin (@lorie1917) September 16, 2022
On September 15, two busloads of immigrants from Texas arrived in Washington, DC. Typically, the buses — courtesy of Texas Governor Greg Abbott — drop their passengers at Union Station, where Non-Government Organizations (NGOs) take responsibility for getting them where they need to go.
In this case, however, the new arrivals ended up on the lawn outside the gates of the US Naval Observatory. This heavily fortified compound houses the vice president's personal residence. The spectacle attracted almost every news organization imaginable, creating a political showcase the administration is struggling to ignore.
A former federal customs official now serving as a law enforcement analyst for Newsmax, Mark Morgan, says the immigration crisis in America is at a boiling point. He called the Biden administration's assertion that the border is closed and secure "patently false."
Some of the migrants who landed on Harris' lawn seem to agree. Fox News interviewed a handful who said they believed it was pretty wide open when they crossed.
Copyright 2022, RepublicanJournal.org