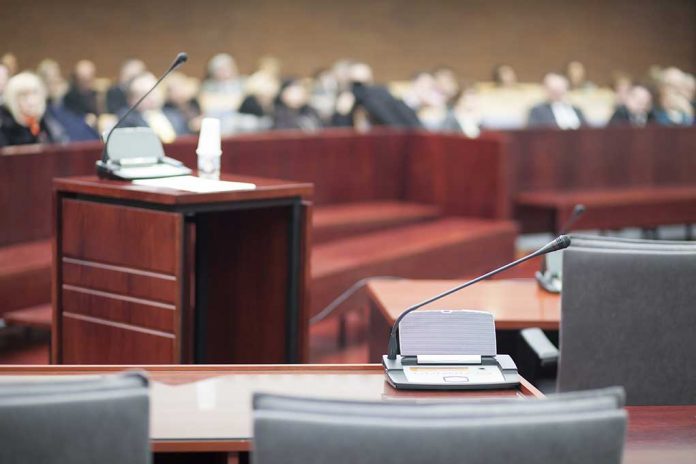 (RepublicanJournal.org) – Most World War II atrocities are so far removed from the values we live by today, they almost seem like a part of ancient history. It's easy to forget the war ended in 1945, less than 80 years ago. Some of the people who committed those atrocities are still among the living. One 96-year-old woman who served as a secretary for a Nazi commander was due to stand trial on Thursday, September 30; in a scarcely believable turn of events, the nonagenarian skipped out on the proceeding. 
The woman, whom German media outlets have identified as Irmgard Furchner, had previously stated she didn't want to come to court. Because of her advanced age, the authorities did not believe this claim was enough to justify detaining her. She stands accused of 11,000 counts of accessory to murder, having worked as a typist and stenographer for the SS commander in charge of the Stutthof concentration camp.
She left her Hamburg home in a taxi several hours before the trial was supposed to begin. The court issued an arrest warrant, and the police arrested her later that day. Her indictment won't take place until October 19.  
https://twitter.com/PeoplerPeople4/status/1443593266516004877
There was some doubt over whether the woman was healthy enough to be jailed before this incident. Her attempt to flee her trial may have put an end to these doubts.
Copyright 2021, RepublicanJournal.org