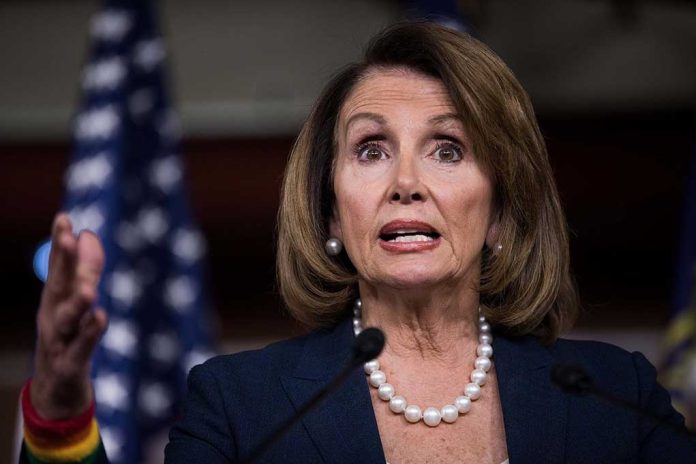 (RepublicanJournal.org) – Nancy Pelosi (D-CA) recently stepped down from being the Speaker of the House but remained in her elected spot, serving as a representative from California for this next congressional term. New York Times opinion columnist Maureen Dowd highlighted in a recent article that such a move typically leaves politicians "freaked out" or crumbling as "their day in the sun" comes to an end. Yet, after an interview with the former House Speaker, Dowd highlighted that is not what is happening to Pelosi. Instead, she is appearing to thrive, and even calling out members of her own party for their failure to succeed in the recent election.
On Saturday, January 21, Dowd published her opinion piece, "Nancy Pelosi, Liberated and Loving It," in The New York Times. Within the interview recap, the writer highlighted how Pelosi thinks her party could have kept the majority in the House if New York politicians had focused on fighting crime earlier in the campaign season.
Nancy Pelosi Blames NY Governor Kathy Hochul For Democrats Losing The House https://t.co/8XmeMKw5Sm

— mzee26 🇺🇸 🇺🇸 (@mzee26) January 23, 2023
Pelosi told Dowd New York Governor Kathy Hochul (D) "didn't realize soon enough where the trouble was."
During the 2022 midterm elections, Republicans repeatedly highlighted the rampant crime in New York State and the Big Apple as a reason to vote for GOP candidates. That talking point was especially useful for the conservatives' 2022 gubernatorial candidate Lee Zeldin (R-NY), who was attacked on the campaign trail. A few months later, criminals fired multiple shots outside his Long Island residence while his young daughters were home alone.
Pelosi's actions against members of her own party might be surprising, but she now has the freedom to act without compromising her leadership and influence as House Speaker. Perhaps, now that she is just a member of the House, Americans will get more unfiltered Pelosi as she winds down her time in politics.
Copyright 2023, RepublicanJournal.org