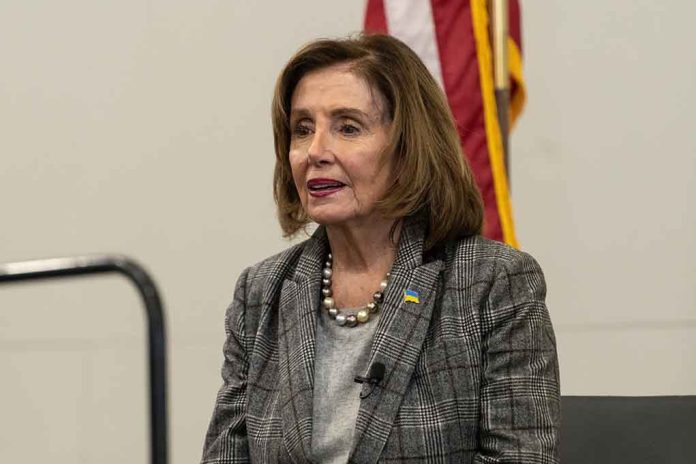 (RepublicanJournal.org) – House Speaker Nancy Pelosi (D-CA) has never been afraid to create controversy with her public statements. Whether promoting radical left-leaning agendas or attacking conservatives, she's gotten under the skin of countless lawmakers, media reporters, and voters during her decades-long career in the US House of Representatives. Most recently, Pelosi is drawing the ire of the right-wing community with her inflammatory remarks.
Pelosi Accuses Republicans of Voting With Racism, Anti-Semitism
The ultra-liberal House speaker spoke at the University of California, Berkeley, on April 18, in an interview with former Democratic California Senator Barbara Boxer, reported Just the News. During the event, Pelosi slammed Republican political donors. She said that, while they may not have been actual racists or antisemites, they voted and donated in ways that promoted racist and antisemitic policies and values.
Addressing the question of why the Democratic Party has been so deeply divided of late, she insisted hers was a party of policies, not money. She slammed Republicans for allowing fiscal considerations to "[rule] the message."
She was also effusive in her praise of President Joe Biden, claiming he had won the presidency at exactly the right time in his career. Biden's approval ratings are currently below 43% on average, according to FiveThirtyEight.
Newt Gingrich and the GOP of the Late 20th Century
Pelosi's criticisms include claims that this supposed trend of political donation within the GOP began in the 1970s and 1980s, and began to bear fruit for the Republican Party in the 1990s, the same time former conservative House Speaker Newt Gingrich began his two-term reign in the chamber.
Newt Gingrich championed a new style of politics in the House after he won the speakership in 1995. Gingrich was famously unafraid to get his hands dirty when criticizing the opposition. His flamboyant style of politics attracted the attention of the mainstream news media and drew a lot of conservatives to the cause of the GOP at the time.
Many analysts credit Gingrich with laying the foundations for the Republican Party that would rise to dominance under former President Donald Trump. Pelosi, of course, was among Trump's fiercest critics while he was in the Oval Office. She was instrumental in putting together the two impeachments against Trump, both of which collapsed in the Senate.
So, do you think there's any validity in what Pelosi says? Is there a vein of racism or antisemitism running through the GOP's donor base, or is she simply trying to say whatever she can to discredit Gingrich, Trump, and everyone else on the conservative wing of American politics?
Copyright 2022, RepublicanJournal.org