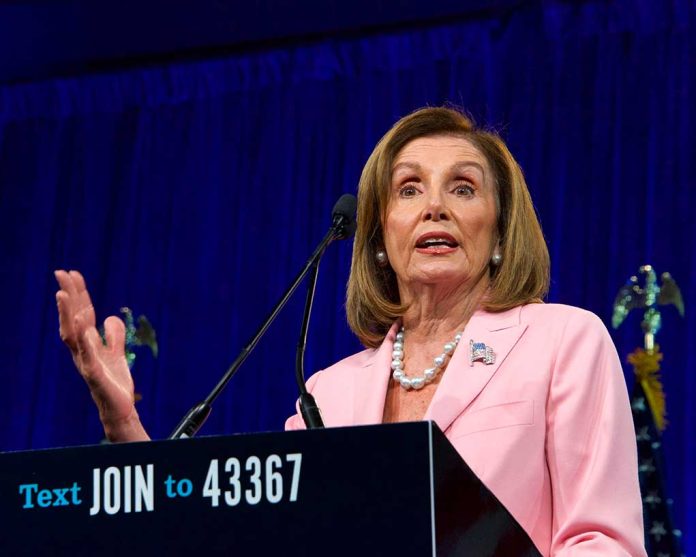 Nancy Pelosi Says Florida Needs Illegal Immigrants to "Pick Crops"
(RepublicanJournal.org) – YouGov recently conducted a poll and found that 31% of Americans felt immigration made the country "worse off," while another 35% felt the US was "better off." Speaker of the House Nancy Pelosi (D-CA), a long-time advocate for immigration, recently claimed the practice was good for the economy. She then shockingly asserted Florida needed migrants to "pick crops."
Nancy Pelosi suggests we need illegal migrants to work in the fields in Florida.

"We need them to pick the crops down here." pic.twitter.com/g4DlYOh5Ge

— Daily Caller (@DailyCaller) September 30, 2022
Pelosi declared there was a shortage of workers in America and that farmers in the Sunshine State were asking why undocumented individuals were being sent elsewhere. The Speaker claimed the farmers said they needed the help. Pelosi mentioned comprehensive immigration reform would be "the best" action to take for the economy.
The speaker's controversial comments quickly drew criticism on social media. One user on Twitter noted there must not be any crops for immigrants to pick in Martha's Vineyard, a reference to Governor DeSantis (R-FL) sending 50 undocumented individuals to the exclusive community. Officials later moved the group to Joint Base Cape Cod.
Another user pointed out that "elitist Democrats" believed Hispanics were only good for picking the crops they grew. The user said legal Hispanic American citizens would be taking the issue to the ballot box and throwing the Speaker of the House and other radical Democrats out of office in November.
Pelosi faced several claims of racism and stereotyping. Some people declared if former President Trump said the same, the public would never hear the end of the media's criticism.
Copyright 2022, RepublicanJournal.org