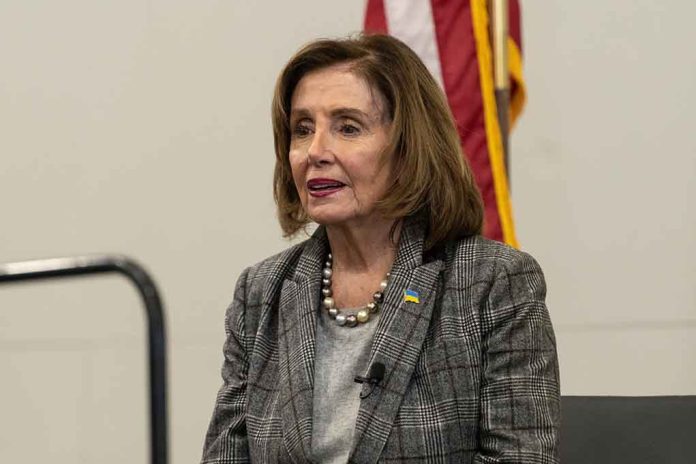 Pelosi Blames Republicans for Stock Ban Vote Delay
(RepublicanJournal.org) – House Speaker Nancy Pelosi (D-CA) has surprised many over the last few days with her apparent reversal on the topic of stock trading by US lawmakers. Once completely in favor of allowing politicians to buy and sell securities as they pleased, the speaker is now backing a legislative ban on the practice. Furthermore, she's taking aim at Republicans for slowing down the process.
On Saturday, October 1, the California Democrat spoke to a Just the News reporter at the Congressional Black Caucus Phoenix Awards gala. She stated the Combatting Financial Conflicts of Interest in Government Act would not make it to the House floor for a vote in advance of elections on November 8, blaming a lack of Republican support.
She also noted that House Majority Leader Steny Hoyer (D-MD) was reluctant to support the measure. Hoyer clarified that the matter was "complicated" and that he didn't want the bill on the floor on short notice as lawmakers needed time to consider all its potential implications.
Pelosi's own deputy acknowledges he opposed bringing her stock ban vote to floor for vote. https://t.co/5V3WjrBSp2

— Just the News (@JustTheNews) October 4, 2022
The act would ban trading in stocks and other types of mainstream investment assets by lawmakers, judges, executive officials, and the immediate families of individuals in these positions. Any official with existing holdings would have to either offload them or place them in blind trusts.
Copyright 2022, RepublicanJournal.org