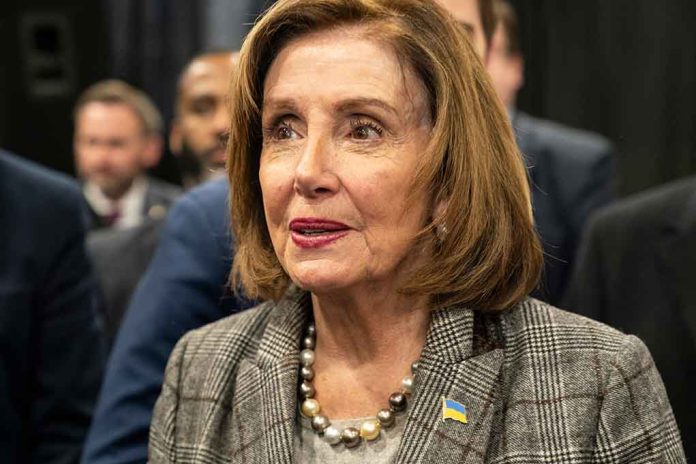 Church DEFIES Pope Francis – Nancy Pelosi Discovery
(RepublicanJournal.org) – Democratic leaders who identify as practicing Catholics have a tricky political balancing act to play when it comes to the subject of abortion. Their faith leaders view the practice as entirely unacceptable, while their official party line is that pregnant women should have as much freedom of choice with regard to termination as possible. This conundrum has left House Speaker Nancy Pelosi (D-CA) in a particularly thorny position.
Archbishop Salvatore J. Cordileone has publicly stated Pelosi is no longer allowed to receive the sacrament of Holy Communion in the archdiocese of San Francisco because of her pro-choice stance. This edict is in line with the policy of the Catholic Church, which allows bishops and priests, rather than the Vatican, to say who can and cannot receive the Eucharist. This is why, for example, President Joe Biden can still receive Holy Communion in Washington, D.C. and Delaware, despite calls for a ban against him as well.
After numerous attempts to speak with Speaker Pelosi to help her understand the grave evil she is perpetrating, the scandal she is causing, an the danger to her own soul she is risking, I have determined that she is not to be admitted to Holy Communion. https://t.co/l7M85CyG86

— Archbishop Salvatore J. Cordileone (@ArchCordileone) May 20, 2022
Pope Francis has a cordial relationship with both Biden and Pelosi, and claims he has never refused anyone seeking to take the Eucharist, reported New York Magazine. However, Cordileone is a noted conservative on the issue of abortion, and many analysts view this act as the San Francisco archbishop challenging the authority of the pontiff.
What do you think? Should Nancy Pelosi have the chance to receive Holy Communion?
Copyright 2022, RepublicanJournal.org