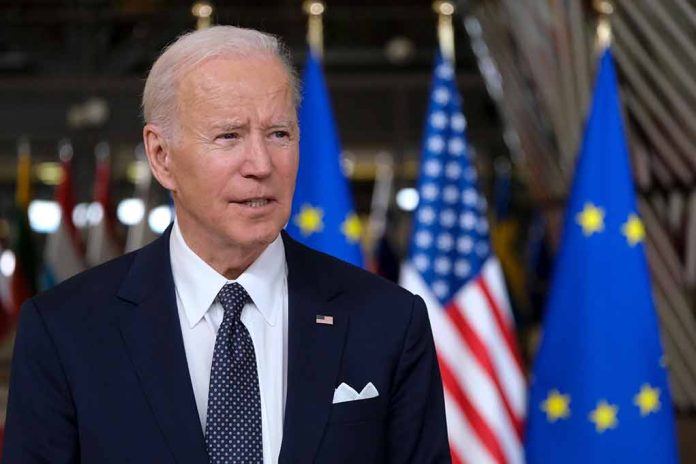 (RepublicanJournal.org) – Republican threats to impeach President Joe Biden have been rumbling on almost since he took office. But as more revelations about his son's business activities emerge they're becoming more serious. Now, a GOP congresswoman has openly warned Biden that House Republicans plan to take him down.
House Republicans are finally getting serious about impeaching the president. On August 27, House Speaker Kevin McCarthy (R-CA) told Fox News that launching an impeachment inquiry is now "a natural step forward" after more details of Biden's involvement in his son Hunter's business career.
Not all his fellow Republicans are enthusiastic; some believe that could cause a political backlash. The Biden administration also lashed out, claiming an inquiry would be "crazy" and "partisan shamelessness."
On August 28, Representative Nancy Mace (R-SC) appeared on Fox's "America's Newsroom" and responded to the White House's dismissal of McCarthy's comments. Aiming directly at the president, she said "I have a message for Joe Biden this morning: We're coming for you." She went on to call on Biden to tell the truth about his role in some of Hunter's business deals and queried why the White House is hiding from the media on the issue of the latest allegations against Biden.
We now know that Biden has used at least three fake names, both for official purposes and when talking to his son about business. The House Oversight Committee has now asked the National Archives to turn over any of the president's emails that mention Russia or Ukraine — including those sent under his other names.
Mace, who sits on that committee, is determined to find out exactly what Biden's been up to. In the message she delivered via Fox she warned that if he won't give the American people answers to the questions that are being asked, the Oversight Committee will do it for him.     
Copyright 2023, RepublicanJournal.org