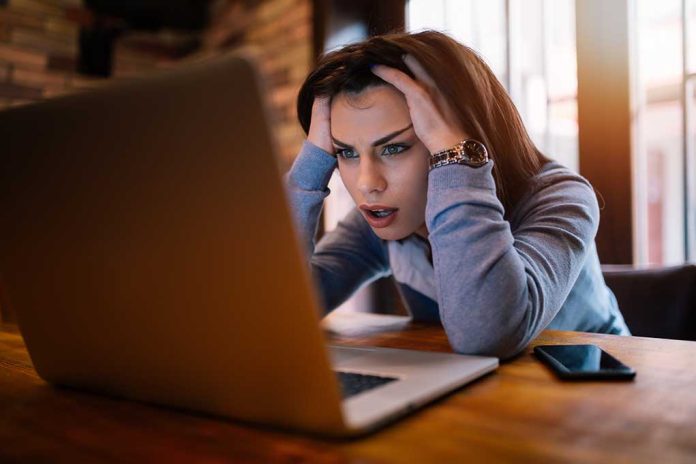 (RepublicanJournal.org) – A Virginia woman has been charged after her SIX-YEAR-OLD son shot a teacher in her own classroom. The teacher suffered serious wounds in the January incident. Now, she's suing the school district for $40 million.
On January 6, 25-year-old Abigail Zwerner was teaching at Richneck Elementary School in Newport News, Virginia. Suddenly a six-year-old student, who already had a reputation for being disruptive and violent, pulled a 9mm handgun from his backpack and aimed it at the teacher. When Zwerner bravely reached for the weapon, the student fired; the bullet passed through her hand and into her chest. Somehow, she managed to get the rest of her class out of the room while another teacher restrained the perpetrator.
Now, newly unsealed warrants reveal the depths of the child's evil. Moments after shooting his teacher, the remorseless culprit told classmates, "I shot that b**ch dead." Amy Kovac, the teacher who restrained the assailant until police arrived, told cops he'd told her, "I did it. I got my mom's gun last night."
Zwerner has now launched a $40 million lawsuit against the Newport News School Board and several of the school's administrators. She says two other students had warned her the child, who was notorious for his wild and violent behavior — he'd previously assaulted at least one other teacher and smashed Zwerner's cellphone just days before shooting her — had a gun. She searched his backpack without finding the weapon, then reported it to administrators, but the school took no action. An hour before being shot, Zwerner sent a loved one a frustrated text saying she believed a student was armed, but the school wasn't helping.
The boy hasn't been charged with an offense, but his mother, Deja Taylor, has been indicted for felony child neglect and a misdemeanor charge of leaving a firearm in a way that could endanger a child. She's also entered guilty pleas on federal gun charges related to using illegal drugs while in possession of a firearm and making a false statement while purchasing a firearm.
Copyright 2023, RepublicanJournal.org