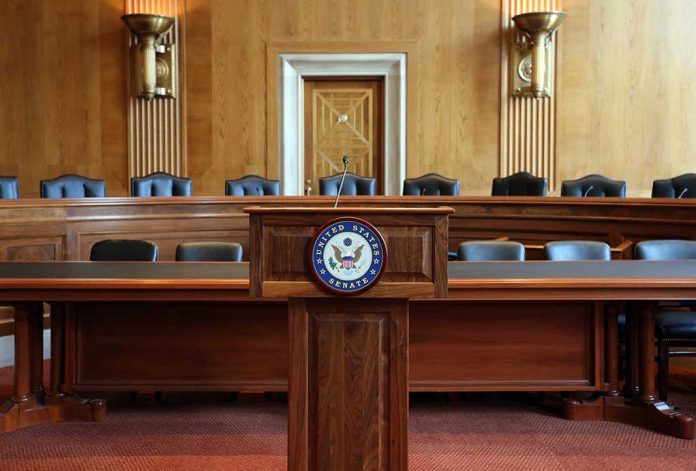 Romney's Aides Annoyed as Mike Lee Continues To Beg for Support During Senate Race
(RepublicanJournal.org) – Senator Mitt Romney (R-UT) has occupied a difficult space in the Republican Party. His decision to oppose former President Donald Trump in the second Democrat-led presidential impeachment process early last year has split the lawmaker from many of his peers. Now, Romney is butting heads with fellow Republican Utah Senator Mike Lee as the latter prepares to go up for election next month.
What Are Mike Lee and Mitt Romney Arguing About?
Despite the fact every other Republican senator has endorsed Mike Lee in his race against independent candidate Evan McMullin, Mitt Romney has chosen not to. Senator Lee has repeatedly indicated he would appreciate and accept his Utah colleague's backing. The most recent instance of this occurred on Fox News' "Tucker Carlson Tonight" program, when Lee directly requested Romney's endorsement in his election battle.
While Lee and Romney have not publicly criticized one another, there is reportedly bad blood between the fellow lawmaker and Romney's aides. The Post report quoted a source with connections to Romney staffers who said the camp is irritated by Lee's continued requests for support.
Though Romney has cited his friendship with Evan McMullin as his reason for remaining neutral in the race, his opposition to Donald Trump has put him at odds with Senator Lee. Romney is perhaps the highest-profile Trump rival in the Senate. Lee, on the other hand, backed the former president in his claims of election fraud, though he ultimately voted to certify the reported election results in favor of current President Joe Biden.
Mike Lee was not always a diehard Trump fan. He was against the former president's move to restrict travel to the US from certain Islamic countries early in his tenure. Lee actually voted for Evan McMullin in the 2016 presidential election, a move he claimed to have made in protest.
Mike Lee v. Evan McMullin
The race between Lee and McMullin currently looks a lot closer than most pundits would have previously expected, as Utah is a staunchly Republican state. However, Mike Lee still has the edge. An election forecast by FiveThirtyEight, updated on October 19, shows that Lee would win 94 hypothetical elections out of 100.
McMullin describes himself as a conservative, though he has said he will not caucus with either of the major parties if he ends up in the Senate next year. He has repeatedly criticized Donald Trump and apparently hopes to attract the support of Republicans who have also lost faith in the 45th president.
Who do you think will triumph in the race between Mike Lee and Evan McMullin?
Copyright 2022, RepublicanJournal.org