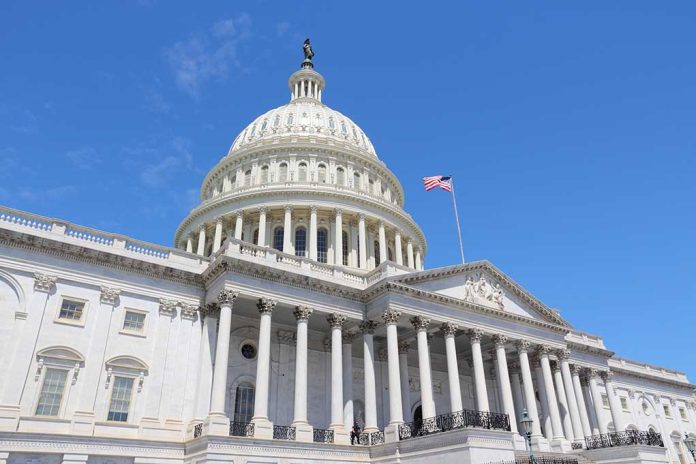 (RepublicanJournal.org) – Senator Mitt Romney (R-UT) traveled to Syracuse University on Monday, March 27, to serve as a keynote speaker for the 2023 Toner Prize for Excellence in Political Reporting. The Utah senator issued a "dark" warning about democracy, hinting that honest, unbiased journalism was the greatest weapon against the threat.
Mitt Romney, at Syracuse University event, warns of 'dark' threat to democracy https://t.co/Zda9zCffuS

— syracuse.com (@syracusedotcom) March 28, 2023
Romney's speech highlighted the growing number of people who rely on media sources, which often aren't fact-checked, instead of actual news outlets for their information. He said the "problem" placed a divide between politicians and the voting public, reducing real engagement and creating so much noise that some people were starting to ignore political campaigns altogether. He went on to challenge his audience, composed mainly of members of the media, "to help shed the light of truth on our public electorate."
The Toner Prize offers two annual $5,000 grants, one for national reporting and the other for local news. The university issues the awards based on journalistic pieces that create engagement, shed light on relevant issues, and offer straight facts on political news. A group of writers from POLITICO won this year's national prize for their coverage of the Supreme Court's decision overturning Roe v. Wade. A reporter for Nashville's WTVF-TV, Phil Williams, won the local prize for his analysis of the lawmaking process of the Tennessee General Assembly. Romney spoke in front of a crowd of nearly 250 attendees for the event.
A long-time critic of former President Donald Trump, Romney has made his opinion that the fellow Republican has been a stain on the United States' moral character vocal. He wrote an op-ed for The Washington Post in 2019, slamming the 45th president's conduct and decisions during his first two years in office. After the January 6, 2021, Capitol riot, he wrote a scathing official statement calling Trump "a selfish man" who "deliberately misinformed" his followers and "incited" the violence.
Trump hasn't had any kind words for Romney, either. In response to the senator's decision to vote alongside Democrats in his impeachment trial, according to NPR, he painted the Utah lawmaker as a bitter "failed presidential candidate" who "used religion as a crutch."
Copyright 2023, RepublicanJournal.org