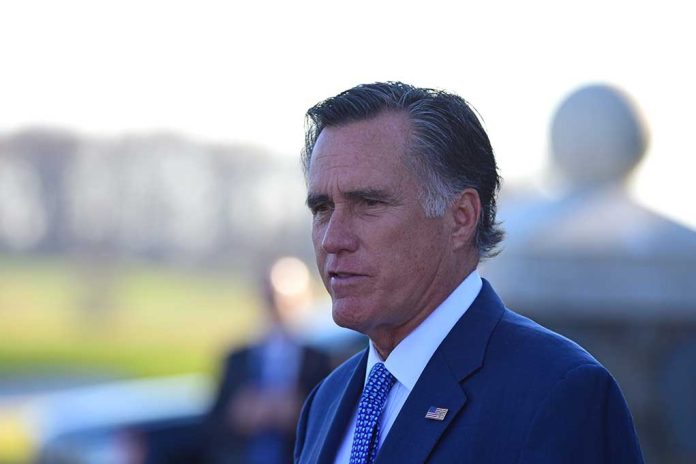 Republicans Angry With Mitt Romney After He Refuses To Endorse His Fellow Republican
(RepublicanJournal.org) – Internal party politics are a messy business. Infighting is typical, and primaries are brutal. When it comes time for the general election, however, nothing is quite as important as a united front. Unfortunately, Senator Mitt Romney (R-UT) wants to play Switzerland in the upcoming race between incumbent Senator Mike Lee (R-UT) and independent challenger Evan McMullin.
Sen. Mitt Romney's (R-UT) decision not to endorse Sen. Mike Lee's (R-UT) reelection bid has infuriated Senate Republicans and conservative activists. https://t.co/bytSrQfqns

— Breitbart News (@BreitbartNews) September 29, 2022
Romney, known by many as a Republican in name only (RINO), is no stranger to betraying his party. He's one of seven GOP members of the upper chamber who voted yes to convict former President Donald Trump after the House's politically motivated impeachment process. Even then, he had the support of at least a few colleagues. His refusal to endorse a member of his own party in November is virtually unprecedented. Lee, who should be a sure thing, may now find himself battling for his political life if moderate Democrats and independents follow Romney's lead in giving him the cold shoulder.
Prominent Republicans immediately scorned the former failed presidential candidate for the move, reminding him that should McMullin win, the result could be disastrous for the Senate in 2023. While McMullin says he won't caucus with either party if he wins, his holdout vote could turn the tide on control of the chamber, leaving Democrats in important committee chair positions.
Copyright 2022, RepublicanJournal.org