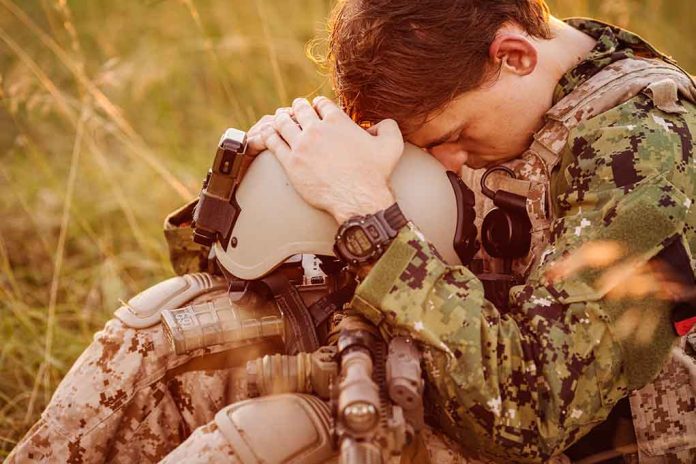 Vets Are Suffering From New "Injury" After Biden's Abandonment
(RepublicanJournal.org) – In August of last year, President Joe Biden oversaw what experts now regard as one of the worst military blunders in America's recent history. The hasty withdrawal from Afghanistan resulted in the loss of military and civilian life, and the Taliban managed to fully recapture the ravaged nation in a matter of weeks. Now, American military service members are coming forward to share how they feel about what happened.
A recent report from The Hill contains insights from a number of military operatives who were on active duty in the weeks leading up to the botched exit, as well as some who served in Afghanistan previously. Retired Green Beret Scott Mann said he suffered a "moral injury" watching the Biden administration leave thousands of Americans and Afghan allies behind enemy lines during the withdrawal.
Veterans battle "moral injury" a year after US troops left Afghanistan https://t.co/kwwOwUqlvJ pic.twitter.com/Oy84JE2L3c

— The Hill (@thehill) August 30, 2022
Marine Corps veteran Cole Lyle, who went to Afghanistan in 2011 as part of a deployment, also used the term to describe his feelings on the matter. He highlighted the fact the US military had lost 13 of its service members due to the "chaotic" situation on the ground.
Lyle, Mann, and other veterans of the conflict have engaged in efforts to help those left in Afghanistan following last year's pullout. Though they feel let down by what happened, they're determined to assist in the effort to make things right.
Copyright 2022, RepublicanJournal.org