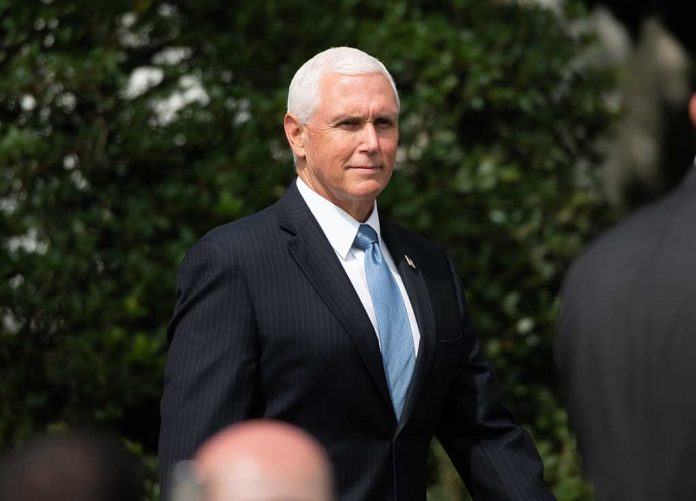 Mike Pence Criticizes Trump, Says He Put His Family in Danger
(RepublicanJournal.org) – Former Vice President Mike Pence has been breaking with his former boss since the riot on January 6, 2021, during which supporters of Donald Trump stormed the Capitol. Pence was one of the many individuals inside the building who felt threatened, with some demonstrators setting up a gallows and chanting, "Hang Mike Pence." The former vice president recently sat down with David Muir of ABC News for an exclusive interview, where he claimed Trump's actions put him and his family in danger.
Muir and Pence talked about several issues throughout the interview including the former vice president's recent book, "So Help Me God." They also discussed the possibility of Trump returning to the Oval Office and whether or not the former second-in-command would be making a presidential bid in the future. One of the key points of the interview was when the ABC correspondent read off a tweet from the past president that claimed Pence wasn't brave enough to overturn the results of the 2020 election.
Pence mentioned Trump's words angered him. He explained his former boss's words and actions that day were reckless and put him, his family, and everyone else at the Capitol in danger. The dedicated conservative was once one of Trump's most loyal colleagues, but the two have since moved in different directions, namely in regard to the latter's obsession with the 2020 election.
Unfortunately for Trump, more and more people are beginning to side with people like Pence, who've moved on from the 2020 election and rejected claims of voter fraud. Trump is losing support among the GOP, as some members of the party blame him for the dismal performance Republicans had in the midterms. The timing couldn't be worse for the once-popular conservative as he's expected to announce he's launching another campaign for president.
Copyright 2022, RepublicanJournal.org