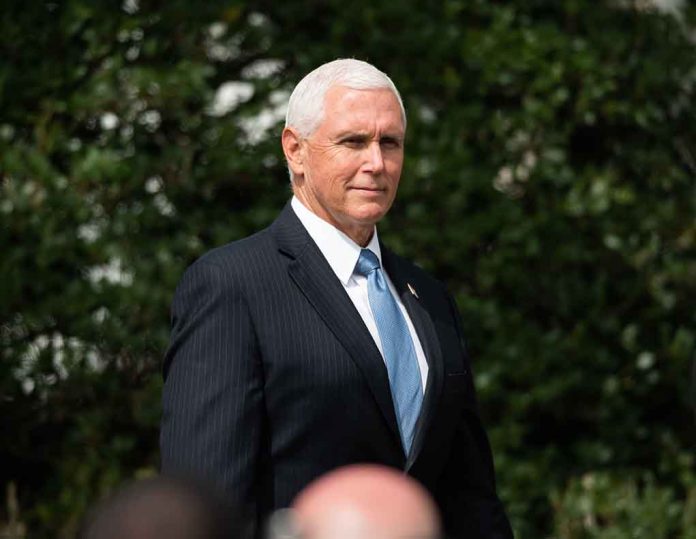 Ocasio-Cortez and Mike Pence Get Into Heated Twitter Spat
(RepublicanJournal.org) – Former Vice President Mike Pence spent quite a bit of time out of the spotlight after the events of January 6, 2021. With midterms around the corner and a possible presidential bid coming in 2024, however, Pence came out of the shadows to tweet about pro-life issues. His opinion didn't go over well with Rep. Alexandria Ocasio-Cortez (D-NY), whose fiery response made the exchange go viral.
I've got news for President Biden. Come January 22nd, we will have Pro-Life majorities in the House and Senate and we'll be taking the cause of the right to Life to every state house in America! 🇺🇸

— Mike Pence (@Mike_Pence) October 19, 2022
On October 18, Pence aimed his message at President Joe Biden, letting him know that the Republican party planned to win both the House and Senate next month. He claimed that once they had Congress, the GOP would take steps to stop abortion in America completely. The statement didn't go over well with AOC, who holds a staunch pro-abortion stance.
The congresswoman fired back in typical leftist fashion, letting Pence know that her uterus was none of his business:
And I've got news for you: Absolutely no one wants to hear what your plan is for their uterus. https://t.co/1zSOeZEdTx

— Alexandria Ocasio-Cortez (@AOC) October 20, 2022
The abortion issue is a major focus for both Democrats and Republicans going into midterms. The Left hopes women will stand behind its pro-choice stance, while the Right focuses on the rights of the unborn. Party-line issues might not be the Democrats' saving grace, however, as the economy is far more important to average Americans.
Copyright 2022, RepublicanJournal.org